Recently featured videos
#Alumn@s. Estudies o falles?
Some are already thinking about the Fallas and don't exploit the week before. Others, however, see it as another week.
Cara a Cara 07. From Valencia to Poland
A student from Valencia and student from Poland, face to face.
The double degree in Pharmacy and Nutrition, awarded by the magazine Mail Farmacéutico
The prestigious magazine Mail pharmaceutical elected twice Degree Pharmacy and Nutrition, University of Valencia as one of the best initiatives of Pharmacy of the Year in the training section, an award that recognizes the value of this dual degree on quality improvement and pharmaceutical care.
Face to face 06. From Valencia to The Netherlands.
An erasmus student from Valencia and an erasmus student from The Netherlands, face to face.
#Alumn@s. #almaltemps
Do you stay at home when it rains? Or do you go out to dance in the rain?
Via Esportiva. Vela
Far from what many think Sailing is not a sport of elite and in the University of Valencia we put it at your reach.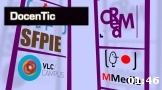 Entrevista Grup DocenTIC "INDOFIS"
Autor: Medina, Pascual; Entrevista al coordinador del Grup d'Innovació en Fisiologia Vascular (INDOFIS),Pascual Medina.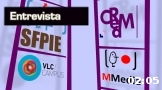 Entrevista projecte Investigació : "Quantificació aigua de boira en la Comunitat Valenciana"
Entrevista a María José Estrela (Professora del departament de Geografia de la Universitat de València i directora de la Unitat Mixta d'Investigació UV-CEAM: Centre d'Estudis Ambientals del Mediterrani) on presenta el projecte d'Investigació "Quantificació de l'aigua de boira en la CV"; .Servei de Formació Permanent i Innovació Educativa (http://www.uv.es/sfpie)
2013 Chinese New Year
University of Valencia Confucius Institute