Powder diffractometer D5005 model Bruker brand
Powder diffractometer 0-20 configuration, Cu anode X-ray tube, secondary monochromator of diffracted beam, scintillation detector, automatic slits and rotating sample holder (15-120rpm), with automatic charger of 40 specimen containers.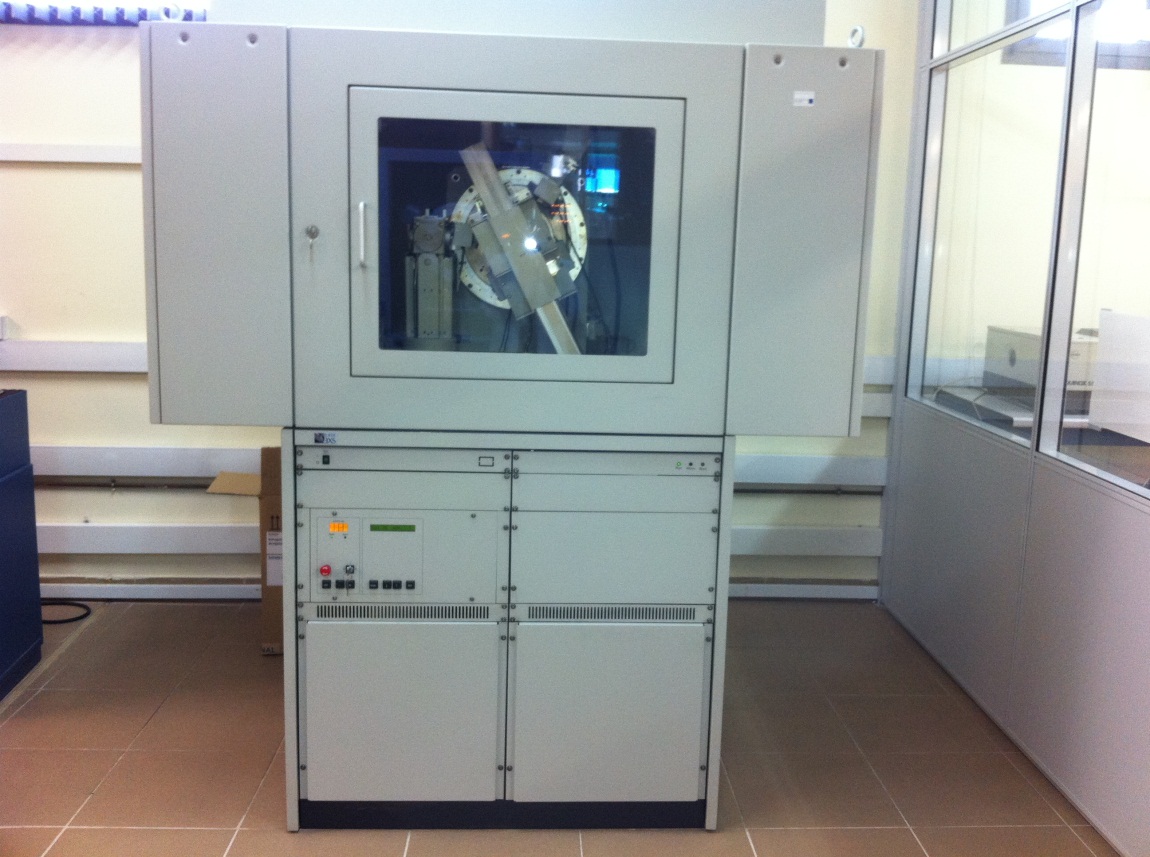 Applications:
Crystal phase analysis by X-ray diffraction of polycrystalline materials.
PLUS DIFFRAC EVA Data Assessment Programme

XPERT Pro High resolution diffractometer Panalytical brand
Diffractometer that allows analysing samples , in thin films, analysis of residual stresses and Goniometer textures of high resolution in horizontal configuration, X-Ray tube of Cu and an Eulerian cradle as a specimen container that allow making programmable movements of Phi, Psi, X, Y, Z.
The modules of beam-shaping optics are:
Fixed divergence slit.
Four crystal monochromator Ge (220).
X-ray mirror.
Points focus collimator of crossed slits.
The beam-shaping optics available are:
Anti-scatter and fixed reception slits.
Curved secondary monochromator.
Parallel beam-shaping collimator
Xe sealed proportional detector.
Applications:
Qualitative and quantitative analysis of crystalline phases and polymorphism.
Analysis by X-ray diffraction of high resolution that allow:

The study of preferential analysis and analysis of texture.
Studies depending on depth through grazing incidence.
The characterisation of epitaxial layers.
Powder diffractometer model D8 Avance A25 Bruker brand
Powder diffractometer settings θ: θ
X-ray tubes on a lineal receiver Cu radiation.
Theta-theta configuration.
Primary binary optical, which allows measurements with divergent beam-shaping, Bragg-Brentano configuration and parallel beam-shaping, Göebel mirror.
Secondary binary optical: divergent beam-shaping-parallel beam-shaping .
Programmable motorized slits.
Specimen containers with automatic changer up to 45 samples.
Specimen containers compatible for all types of samples.
Zero background sample holder.
Fast detector that can work both in linear mode (3º θ) in a timely manner.
Anton Para temperature chamber, 1.200ºC temperature.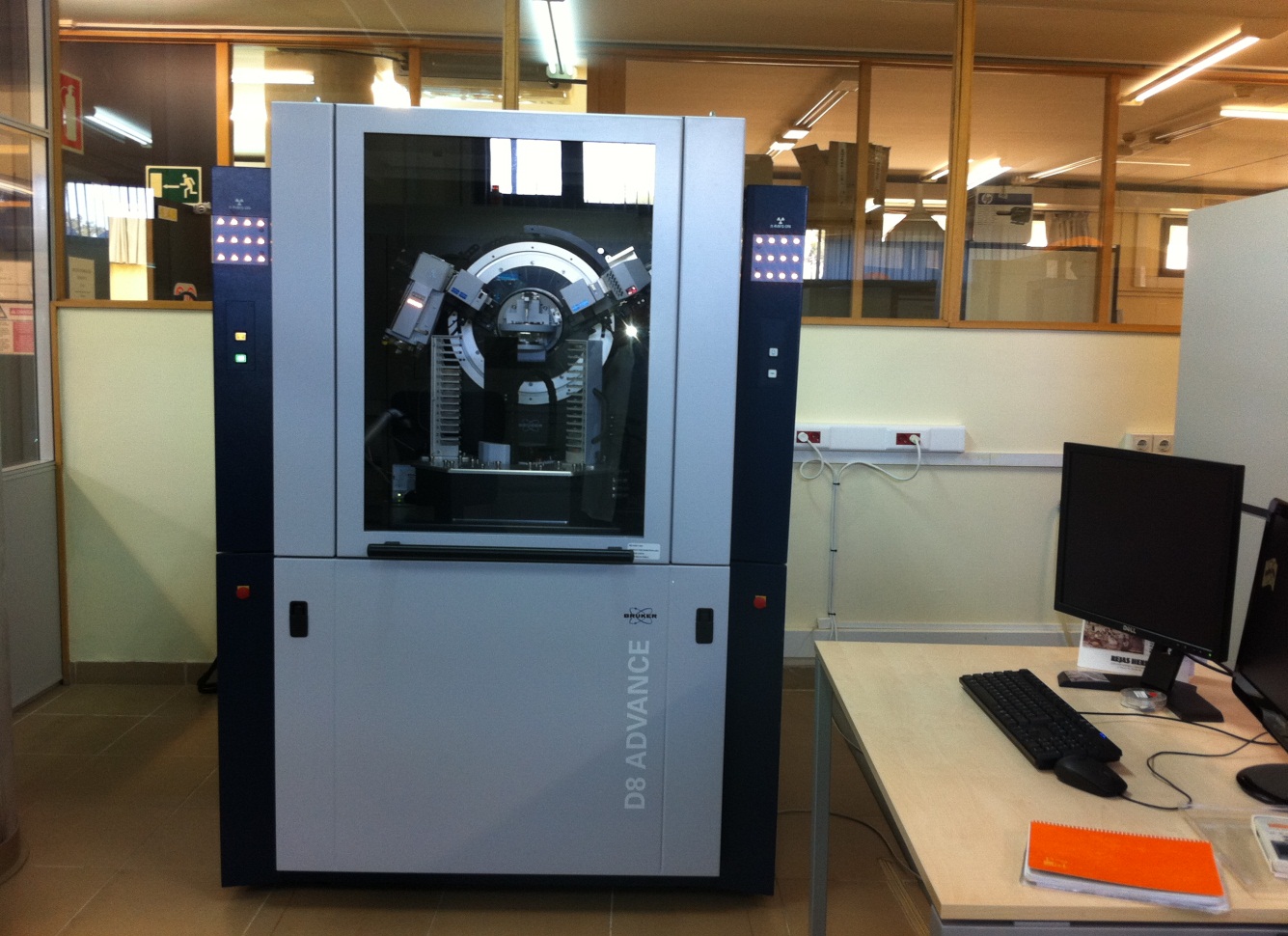 Applications:
This equipment allows the analysis of the different crystalline phases presented in the samples qualitatively and quantitatively, as well as the development of structural studies.
Thermogravimetric and thermodifferential analyzer (TG-DTA) Pyris Diamond
Equipment designed for obtaining simultaneous thermogravimetric measurements and differential thermal analysis in inorganic samples such as metals and ceramics, as well as polymers. The measurement temperature range from room temperature 1.300ºC, with a maximum speed heating rate between 0.01ºC/min to 200ºC/min using a maximum sample amount of 200mg. The atmosphere that can be used to make the measurements can be air or N2.
Applications
Determination of thermal data, among which are included, specific data, specific heat, thermal conductivity, heat of fusion, fusion and boiling points, etc.
Determination of structural changes that occur in solid-solid transition and that can be endothermic or exothermic.
Characterisation of materials through glass transition.
Quality control.
Purity tests.