Conference 'Xàtiva: history, culture and identity'. Castles in the air.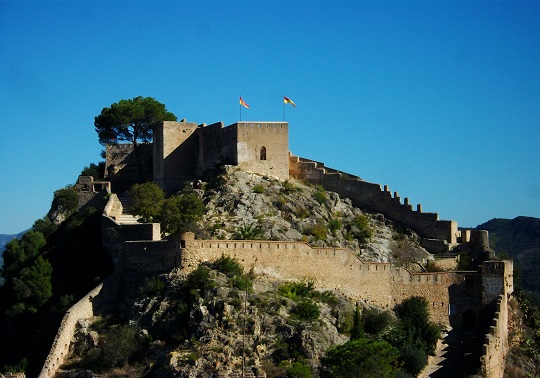 Schedule: From 7 february 2018 to 30 april 2018. Monday, tuesday, wednesday, thursday, friday, saturday and sunday at 00:00 to 00:00.
Place: Xàtiva (València)
Description:
Open registration until 30 April to send the communication request to the conference 'Castles in the air. The castles in the History and fiction' that will be held in Xàtiva (València) on the 17, 18 and 19 October, 2018.
We invite the people interested in the conference to send a communication request depending on the following premises:
1. The Xàtiva's castle: its history linked to the one of the Xàtiva's city: its architectural evolution through the past of centuries; the prisoners that have passed through the prison of State (the Infantes of Cerda, James I, count of Urgell, Diego de Borja, duke of Calabria, Ferdinand...); its cultural and touristic projection in the 21st century.
2. History of the castles: the castles from a archaeological, historical, architectural, artistic or patrimonial point of view; emblematic castles of the history, daily life in the castles, armed conflict, social organisation (nobility, working-class and castles); restauration and future of the castles.
3. The castles in the fiction: the oral or popular literature (legends, narrative poem, traditional story tales...), in the gothic fiction and historical novel as a metaphysical or philosophical space of the 20th century (Kafka, Calvino), in the cinematographic fiction, series and contemporary videogames...
Organized by:
Ajuntament de Xàtiva, Universitat de València i Institució Alfons el Magnànim.
Contact: congresxativa@gmail.com
More information: