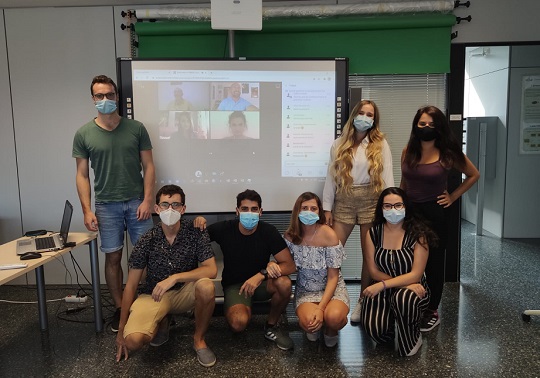 On the 8th, 9th and 10th of September, the X Scientific Conference of Research in Psychology of Human Resources took place at the Faculty of Psychology of the University of Valencia.
On the 8th, 9th and 10th of September the X Scientific Conference on Research in Human Resources Psychology took place. Students from the universities of Seville and Valencia that are enrolled in the PhD program in HR Psychology have participated in the conference. Due to the current health crisis, these sessions were mainly held through virtual communication tools and with few face-to-face interaction, so that the current regulations regarding COVID-19 were met.
Current issues in the Psychology of Human Resources were discussed such as diversity in organizations, well-being at work, leadership and occupational health, ethics and gender in organizations, interventions in different contexts, and climate and psychological capital. Professors from both Universities participated, coordinated by professors Dra. Nuria Gamero from the University of Seville and Dra. Ana Zornoza.
Link to Programa