Workshop El papel de la ética en la resolución de conflictos (The Role of Ethics in Conflict Resolution)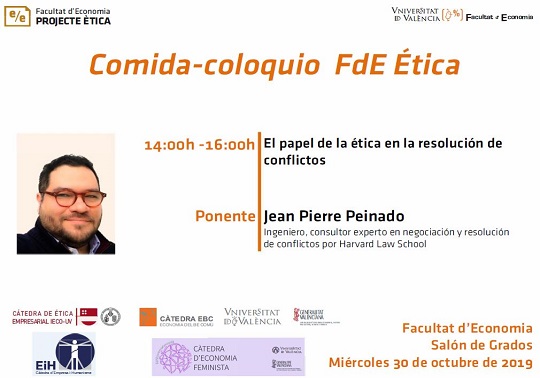 Date: 30 october 2019 at 14:00 to 16:00. Wednesday.
Place: Salón de Grados
Description:
Lunch – Ethical project colloquium at the Faculty of Economics
Lecturer: Jean Pierre Peinado, engineer, expert consultant in negotiation and conflict resolution by Harvard Law School
Organized by:
FdE Ètica (Facultat d'Economia).
Contact: fac.economia@uv.es