Julia Suso, Grupo de Astronomía y Ciencias del Espacio (Astronomy and Space Science Group), the Institute of Material Science, the Science Park of the Universitat de València.
The surprising creations of science fiction compose a great starting point to introduce you, playfully, into the fascinating world of science. As Stephen Hawking said, "science fiction is not a simple enjoyment, it also has a serious purpose: to expand the human imagination. The science fiction that is written today is often a scientific reality tomorrow". In this conference, and traveling through time and space, we will check how scientific theories, their laws and principles, might be often introduced suggestively through science fiction.
Brief Curriculum
Julia Suso holds a PhD in Mathematics by the University of Valencia, and she has been Instrumentation Chief in the Obervatori Astronomic of the Universitat de València, and she is the director of the Department of Financial and Actuarial Economics.
She has participated in diverse space projects, collaborating in the design and development of the gamma rays missions INTEGRAL of the ESA, and LEGRI, on board of the satellite Minisat 01.
She is currently working in the study of nature and physic parameters of the Be stars and the binary Transitories of X-Ray. She also works with space missions CoRoT (CNES/ESA) and KEPLER (NASA)dedicated to astrosismology and the pursuit of extrasolar planets. She has made astronomic observations in the main Astronomic Observatories of the world (Chile -La Silla, Canarias Observatorio del Teide and Roque de los Muchachos, South Africa – SAAO, Almeria -Calar Alto, Canada -DDO).
Key ideas
The conference can be articulated in two ways:
From space travels (the law of Universal Gravitation, escape velocity, space garbage, current developments, typos in cinema and literature…).
Through time travels (we need to talk about space relativity, speed of light, time dilation, contraction of lengths, paradoxes).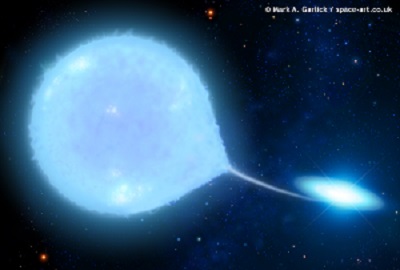 Any previous work on these topics with the students can be useful. Teachers can choose which of the two topics they prefer.


Estimulant les vocacions científiques is a project carried out by the Scientific Culture and Innovation Unit of the Universitat de València, with the support of the Spanish Foundation for Science and Technology and the Ministry of Economics, Industry and Competitivity.