Students of La Coma who have participated in the documentary
Anna Boluda. Pictures: Pablo Villa
"I would like more new people to come to the neighbourhood, and that they were comfortable, not afraid" These words are from a girl of primary school of La Coma in the documentary 'Ritmos de La Coma' that has just been presented. The idea arose from an internship of Social Work students, and the premiere has been an injection of self-esteem for the students and families of the school. "In La Coma, many positive things are done, but it is always talked about negative ones," says Consuelo Cano, director of the centre. "This documentary, which is a work of collective generosity, helps to know a little more reality and, with it, to lose fear.
Ritmos de La Coma from Viladetoro Studio on Vimeo.
Unas prácticas voluntarias
El curso pasado la misma directora del CEIP La Coma acudió a la Universitat y solicitó personas voluntarias entre el alumnado de la asignatura de Trabajo Social con Menores para dar apoyo al programa de acompañamiento escolar del centro. "Cuando sientes hablar de La Coma, lo primero que te viene a la cabeza es que es un barrio muy conflictivo, con drogas, exclusión, tiroteos… Decidí aprovechar la oportunidad que nos ofrecía la Universitat para conocerlo desde dentro, para ver otra perspectiva", dice María Amparo García, una de las cuatro estudiantes que optaron por estas prácticas extracurriculares. "En principio fuimos para un mes, pero nos implicamos mucho y nos acabamos quedando cuatro meses", explica Emérita Mena, otra de las participantes.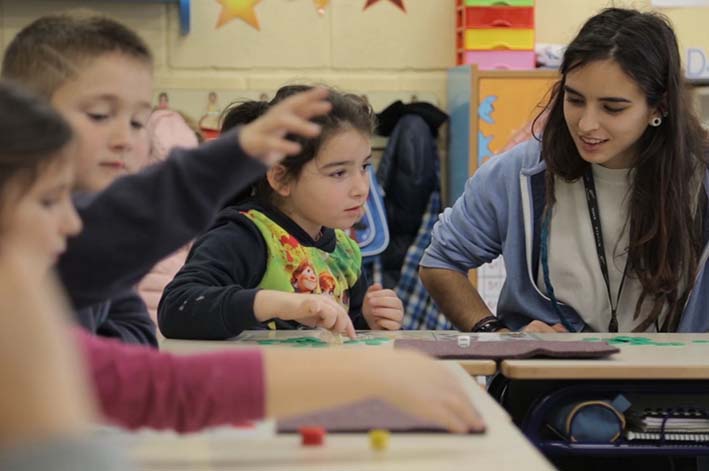 Batucada como herramienta de transformación social
Además de algunas actividades de lectoescritura con los más pequeños, se les asignó como tarea principal apoyar a un grupo de batucada que se estaba poniendo en marcha en el centro como vía para ayudar al alumnado a vencer sus miedos y proporcionarles un entorno con el cual alejarse momentáneamente de su realidad. "Como nosotros tampoco sabíamos nada de batucada, aprendíamos a la vez que los niños y niñas, y esto les gustaba mucho", dice María Amparo García.
Esta actividad, además, tendría su momento culminante con una actuación de la batucada en la Facultad de Ciencias Sociales de la Universitat de València. "Para nuestro alumnado fue un acontecimiento muy especial, porque pocas vecen tienen la posibilidad de sentirse importantes para la gente de fuera del barrio", según la directora del CEIP La Coma.
De la experiencia al documental
Las propias alumnas en prácticas empezaron a grabar toda la experiencia con sus propios medios (con los móviles) y vieron que había potencial para plasmar lo que ellas estaban conociendo en vídeo. Le trasladaron la idea al profesor de la asignatura, que las apoyó y consiguió la implicación de un realizador profesional, Pablo Vila, para hacer el documental. "Apostamos por hacer un vídeo porque hoy en día se puede colgar en cualquier página, es la manera de llegar a mucha gente", dice José Javier Navarro, profesor de Trabajo Social y miembro del Grupo de Estudios Sociales e Interacción e Innovación (GESinn).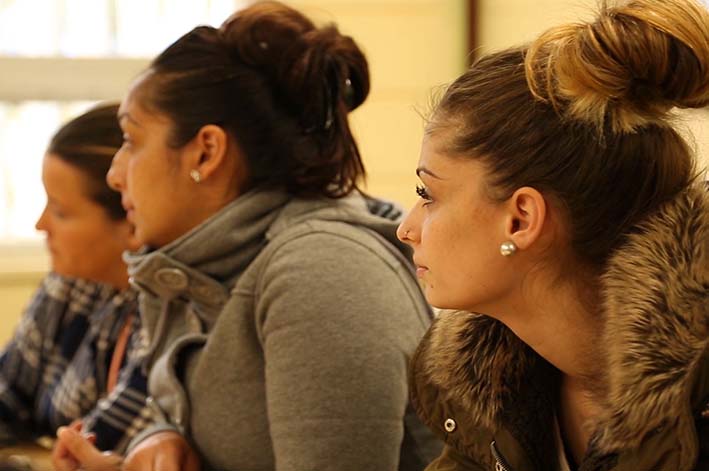 De la Universitat al mundo real
"Como profesores no solo tenemos la función docente de organizar y de orientar al alumnado, también tenemos el compromiso social de que los estudiantes puedan tener una experiencia práctica real, que puedan enfrentarse directamente con la realidad", dice José Javier Navarro, el profesor que organiza estas prácticas. "Además, creo que generar sinergias interdisciplinares que vinculan el trabajo social y la sociología con la educación, las artes escénicas o la música, que también forman parte de la intervención social desde vías paralelas, es fundamental para construir trabajo social".
"Esta experiencia nos ha facilitado encontrarnos en una situación que no nos habíamos planteado nunca, y estar allí dentro te da otra perspectiva: ves días buenos, días malos, y aprendes cómo tratar con todo esto", afirma Emérita Mena. Su compañera María Amparo García también valora muy positivamente esta experiencia directa "porque hemos tenido opción de dejar un poco nuestra huella".
Este año el CEIP La Coma repetirá la experiencia de recibir estudiantado de la asignatura de Trabajo Social con Menores. Se han ampliado las plazas de cuatro a siete y ya están cubiertas.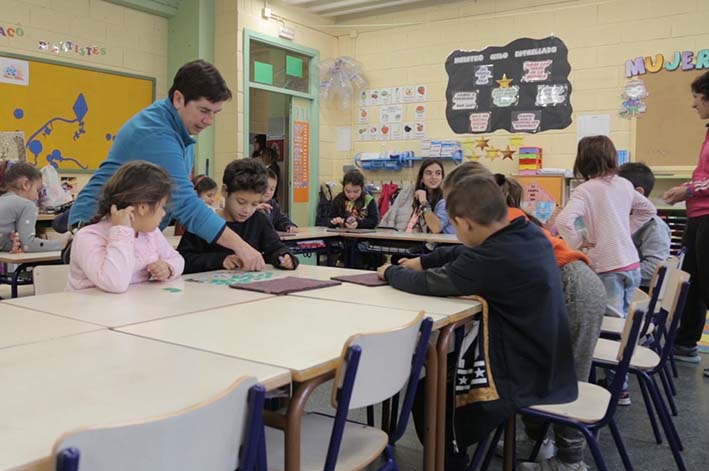 Apoyo de la Universitat, pero presupuesto escaso
En la presentación del documental Ritmos de La Coma, que tuvo lugar el pasado jueves 26 de octubre en la Facultad de Ciencias Sociales, participaron Xavier Uceda, delegado del Consejo para el Modelo Social; Maria Vicenta Mestre, vicerrectora de Ordenación Académica; Ernest Cano, decano de la Facultad de Ciencias Sociales; Francisco Ródenas, director del Máster de Bienestar Social; y María Jesús Martínez Usarralde, directora del Servicio de Formación Permanente e Innovación Educativa (SFPIE-UV).
José Javier Navarro agradeció la presencia institucional, pero lamentó el escaso apoyo que se da a proyectos como este. "Sabemos que es un proyecto poco habitual dentro de la Universitat por su dimensión transsocial, y nos gustaría poder seguir haciendo cosas de este tipo pero, a pesar de lo que hemos hecho, para este curso nos han reducido el presupuesto, que ya era limitado, a la mitad".