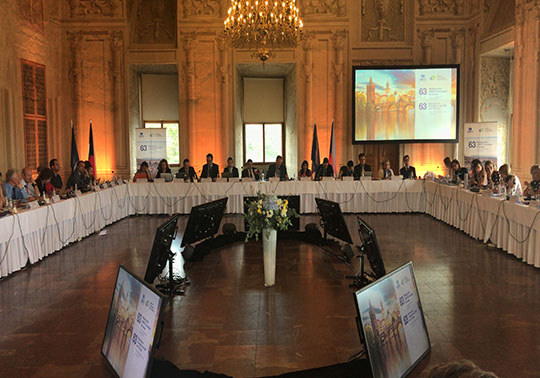 The Universitat de València participated in the 63rd Meeting of the Committee for Europe of the World Tourism Organization (UNWTO). It took place in Prague (Czech Republic) from 11 to 13 of June under the auspices of the Ministry of Regional Development. The University was represented by Carles Padilla, the Vice-principal for Internationalisation and Cooperation.
The Universitat de València has been an associate member of UNWTO for more than 10 years and a member of the academic section (UNWTO Academy) since its foundation. The members of the Committee are the European Union countries. In addition, the most prestigious universities and organizations with interests in the tourist industry are associates of this Committee.
In this yearly meeting, the members of the organization have informed, discussed and presented ideas linked to the following areas: legislative and political answers and proposals (local, regional, European and global), education, employment, innovation, digital transformation, sustainability, and the social and economic impact of the tourist activity, particularly in terms of public policies and leadership.
The General Secretary of UNWTO, Zurab Pololikashvili, has highlighted in his initial speech and in his conclusion the important role that universities play in research, the professional formation in the sector and the modernization of its procedures and structures.