Gender Perspective in University Physics Teaching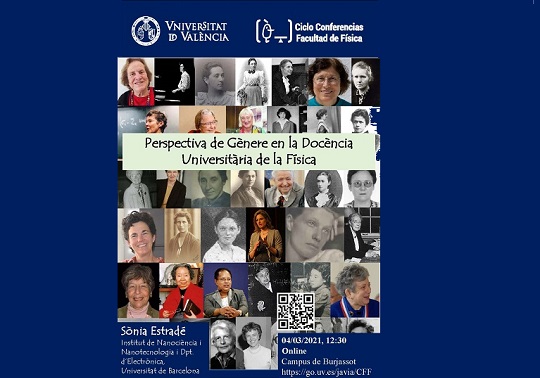 Fecha: 4 de marzo de 2021 de 12:30 a 14:00. Jueves.
Lugar de realización: Burjassot Campus (online)
Descripción:
Speaker: Sònia Estradé (Catalan Institute of Nanoscience and Nanotechnology and Departament d'Electrònica, Universitat de Barcelona)
Summary:
Why is it important to introduce gender perspective in university physics teaching? What's the backpack of gender stereotypes carried by new students? How can we introduce gender perspective in a formalism and abstraction-based teaching? In this talk we will share ideas, data and experiences helping us to find some answers.
Organiza:
Contacta: maria.a.tortola@uv.es
Más información: