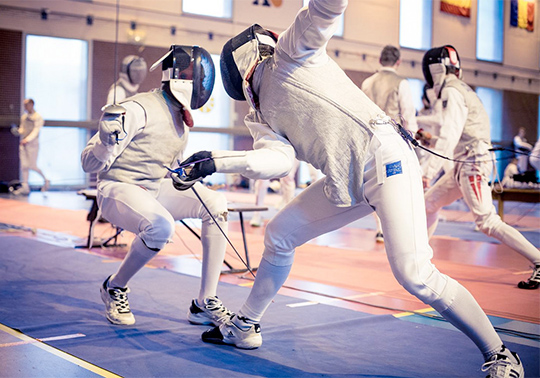 The autonomic competition of fencing will take place next Saturday 11 March in Torrent. From 10:30 h, the Sports Pavilion of the Inmaculada Campus will hold a tournament between the teams of the Valencian university system, which will gather eleven fencers of the Universitat de València whose aim will be to win medal and gold in the team competition.
Jorge Comas, Jaime Comas, José López and Víctor Cervera will compose the masculine team in the foil modality, and the female team will consist of Ana Tébar, Paz Ferrer, Kinga Kosycarz and Evelina Borisova.
In the épée modality, the female representation of the UV will be formed by Carolina Monzo and Sara Salvador and only one player will form the masculine team, Antonio Carles.
The trainer of the fencing team of the UV states that their goal is to win the medal in at least masculine and female foil modality and masculine épée. "In team competition, we expect to reach the first or the second position", he said.
The team of the Universitat is the current winner. According to their trainer, they will try to "maintain their leadership" this year too, opening their chances to the national competition.