Registration now open for March virtual employment forums
Fundació General UV

March 11st, 2021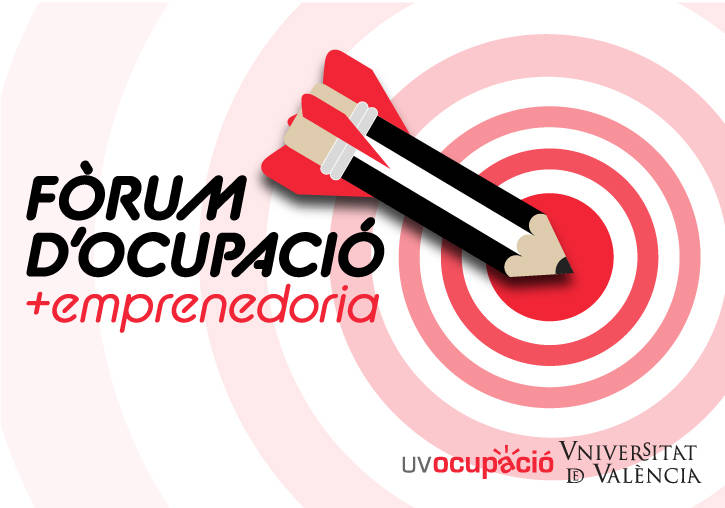 Graphic image of the Employment and Entrepreneurship Forums 2020-2021
The online forums for the Health Science Area centres and the Faculty of Philology, Translation and Communication will take place on the 25th and 30th of March, respectively. Around 50 companies will head the forums, which will feature an attractive programme and interesting conferences.
This year, in line with the current COVID-19 pandemic, the forums will be held online through special landing pages developed for the conferences. The first event will be set in motion with the collaboration of the Faculties of Medicine and Dentistry, Physiotherapy, Nursing and Chiropody, and Psychology and Speech Therapy, with the goal of boosting employability for future graduates of these centres and getting the most out of contact with the labour market. Therefore, for the first time this year, the forum will be held jointly with different faculties.
This virtual forum, aimed at students and graduates of the healthcare sector, will offer various activities carried out by specialists in the field. Some of the topics that will be discussed are public employment, working abroad, multidisciplinary teams, classic and emerging professions and entrepreneurship. Around 30 entities (including associations, schools and public and private companies) will participate with virtual stands and interactive chats.
The second forum in March will be held on the 30th and will be aimed at students and graduates in the field of communication, language studies and translation. The online format will be a first for the Faculty of Philology, Translation and Communication, since all previous editions had been carried out in person. Throughout the morning the diverse programme will feature lectures from professors, business owners, journalists and professionals with extensive careers, who will talk about first jobs and career opportunities in different fields.
The two forums, organised by UVjob through the Office of the Vice-principal for Employment and Training Services, will culminate with visits to the virtual chatrooms, where each attending entity will be meeting participants, and access to the job opportunities. In order to give way to the recognition of companies and networking, there will be an exclusive chatroom for the exchange of ideas between companies.