The Universitat de València gives today informative sessions to talk about the access to university for people who pass the university entrance examination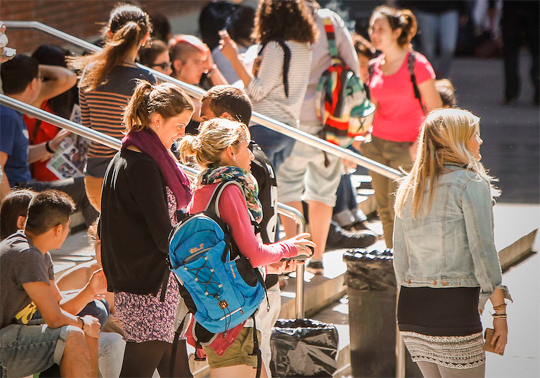 Today Saturday, 17 June, the Information Service and Student's Promotion (Sedi) organises a series of informative sessions about the access and enrolment in the Universitat de València addressed to the future students and their families. The marks of the first phase of the university entrance examination are already available.
The marks of the university entrance examination can be consulted by clicking here.
The informative sessions take place today Thursday at 9:30h, 11:00h and 12:30h at the Aulario III located in the Avenida Menéndez Pelayo s/n, 46010 Valencia.
Registration is not needed to attend the informative sessions. Those who participate in this event will receive the Degree's Guide of the Universitat de València and the Mark's Guide, cutting marks and the study programming as well as other interesting information.
Saturday of Information' is the latest action of the Conèixer Programme of the Universitat de València. It consists on several informative sessions about access to university and pre-registration with the assistance of the technicians of UV´s web service.
The UV considers that this is a good moment to reinforce the information and support to those people who are interested in studying at this academic institution. This academic year is a bit more complex in terms of the access and admission regulations.
The pre-registration in the Valencian academic district will begin on the 12th of June, and on the 14th July those interested will find out for which degree they have been admitted or if they are on any waiting lists. Then, they will be able to attend the informative assemblies for undergraduates (starting on the 17th of July) before registration (from 21 July for first year students).
All the information about 'the Saturday of Information', available here.