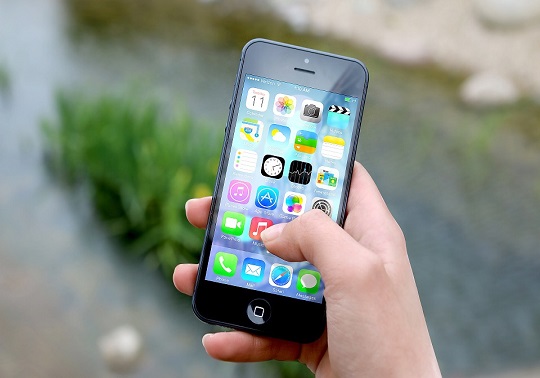 Amazon, Facebook, Twitter, Google, Apple… it can seem that everything these mobile technology giants put on the market gets an immediate success among users, but reality is not like that. Big companies also have failures in their history: mobile applications that, due to competence, being born too soon or too late, or simply not being developed enough did not get the trust and support of users.​
1. Facebook Stories
Stories have become Instagram's main weapon to become the social network with a greater growth in the last year. The company, owned by Facebook, has reached 700 million active users in the whole world. These short-videos that disappear 24h after being posted (an idea popularised by Snapchat) have become the main charm of this social network.
Spain is one of the countries in the world that posts more stories, 150% more than the global average.
El equipo de Mark Zuckerberg pensó que lo más adecuado era seguir explotando el formato y extender las stories a Facebook y Whatsapp, pero lo cierto es que la idea no ha cuajado en ninguna de las dos plataformas: en Facebook el ritmo de publicación de stories es muy bajo y, en Whatsapp, la última actualización acabó eliminando la posibilidad de crear stories.
2. Google Wave
The company in Montain View has made several attempts to create a social network that can compete with Facebook; Google Wave was the first of these attempts. It was a web application based in the compilation of e-mail services, instant messaging, wiki and social networks focused on a collaborative aspect. The platform had an orthographic/grammatical analyser, automatic translation between 40 languages and many other extensions. On 22 November 2011, Google announced that existing waves would be read-only from January 2012 and in April they were definitely deleted. Urs Hölze, vice-president of Google, wrote an article announcing the closing of the platform in which he settled "users were not prepared" for Wave.
Google Wave had a spelling / grammar analyzer, automatic translation among 40 languages.
3. Google Allo
Después del fracaso de Google Wave o Hangouts, el pasado septiembre llegó a la tienda de Android la aplicación de Google conocida como 'Allo'. La app de mensajería instantánea contaba con un asistente que permitía realizar una gran variedad de acciones solo con comandos de voz. Esta idea, prometedora al principio, consiguió enganchar a los usuarios que, progresivamente, fueron dejando de utilizarla hasta hacer que Allo ya no figure ni entre las 500 apps más descargadas en los móviles Android.
4. Vine
En esta lista tampoco podía faltar un tropiezo de Twitter. La red social de los 140 caracteres, que también desarrolló Periscope, ideó una aplicación que permitía a sus usuarios subir a la red vídeos de unos pocos segundos que se reproducían en bucle. Vine nació en 2012, tuvo un tirón, captó al público adolescente, gracias, en parte, a influencers como Jorge Cremades, que supieron sacar partido a las posibilidades que ofrecía la aplicación. Finalmente, en 2016 desapareció. ¿El motivo?: Instagram. Desde que Instagram implementó la posibilidad de subir vídeos Vine se desinfló.
5. Clip Layer
El proyecto de Microsoft Garaje nació con la idea de permitir a los usuarios seleccionar y copiar cualquier texto que aparezca en la pantalla de los dispositivos Android. La aplicación cuenta con un manejo sencillo y un desarrollo impecable, sin embargo no ha conseguido captar la atención del público, que ha preferido seguir utilizando alternativas como CamScanner. Y si a esto le sumamos que Clip Layer ha sufrido una falta de apoyo por parte de Microsoft, a nivel de promoción, nos encontramos con una aplicación que ha pasado sin pena ni gloria por los dispositivos móviles.