Recently featured videos
Título de Grado en Estudios Ingleses
¿Por qué estudiar en la Facultat de Filología, Traducció i Comunicació?
Os invitamos a conocer el grado de Estudios Ingleses de la mano del profesorado y estudiantes que han participado en este vídeo de difusión, para acercar al futuro alumnado los conocimientos y las características de la enseñanza.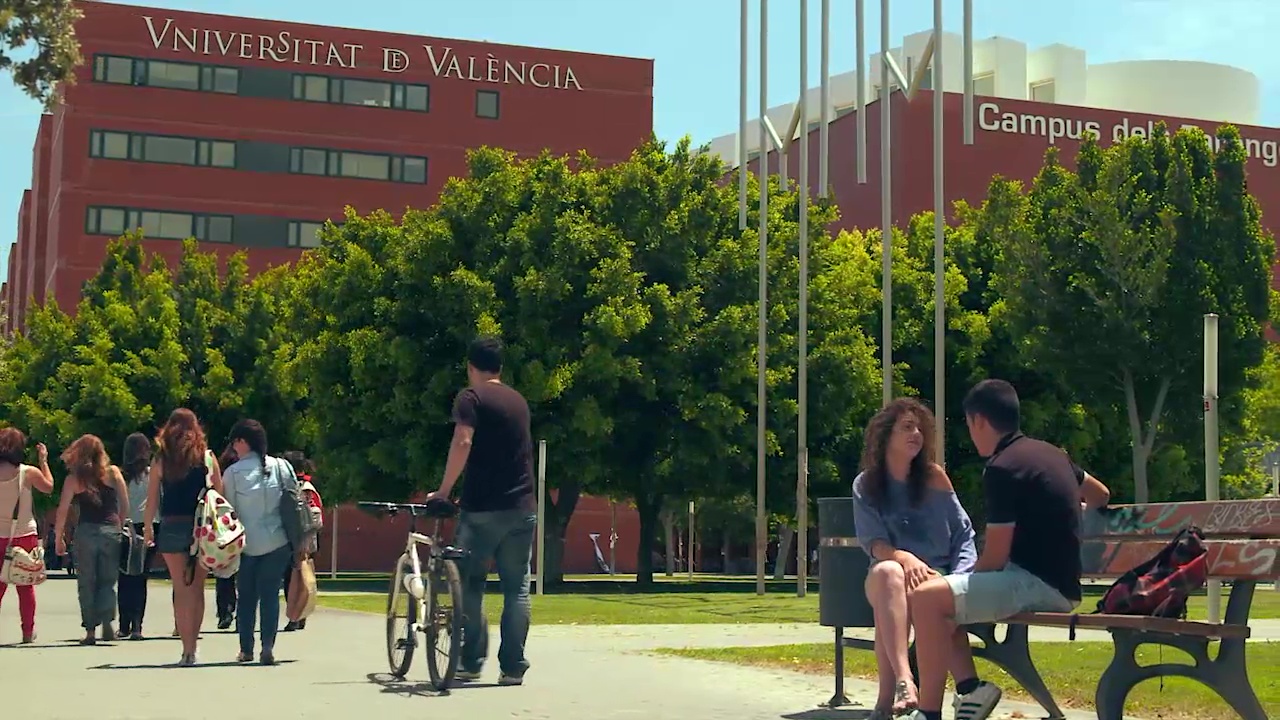 La Universitat de València, La Millor Opció
Vídeo institucional de la Universitat de València en el qual es mostra una visió actual de la institució i l'oferta d'estudis i serveis amb què compta.
Faculty of Philology, Translation and Communication
The University of Valencia opens its doors. In its Centres you will discover a wide offer of studies, state of the art technology for teaching, sport and cultural installations and a net of libraries. All you need to access a comprehensive education that guarantees your professional success.
Eixides professionals: Filologia i Traducció
Vídeo promocional de l'OPAL de les eixides professionals de les diferents carreres que es poden estudiar a la Universitat de València. Inclou les àrees: ciències bàsiques, ciències socials, comunicació, economia, educació, filologia i traducció, humanitats, jurídica, salut i tècnica.