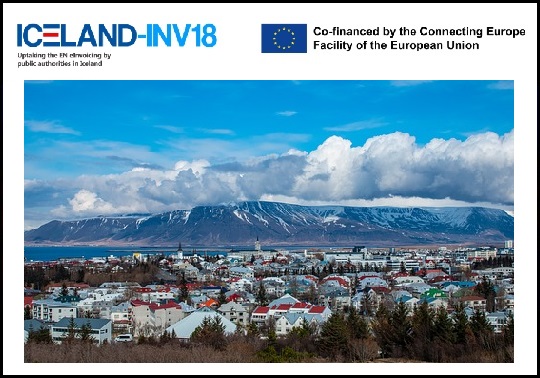 Members of the ICELAND-INV18 project have designed an action plan for the implementation of the EN standard for the use of eInvoices in B2G public procurement in Iceland.
To do so, led by Unimaze, LMT Group and Icelandic Standards, an analysis of the legal and operational context in Iceland has been performed considering the remarkable lack of legislation on the use of eInvoices in B2G public procurement in the country. The outputs of this analysis duly processed and reviewed by the managing teams of the project, have fed the implementation plan elaboration which will be presented to different public and private stakeholders.
Then, the impact of the implementation of the eInvoicing Directive 2014/55/EU in the Icelandic context has been studied through the data gathered from different surveys performed by ICEPRO. The results of these data collection have been compiled in the corresponding technical report.
The initiative aims to support the Icelandic institutions that are part of the ICELAND-INV18 consortium in the incorporation of the European EN electronic invoicing standard. This development will save costs and time both for the providers of the participants and for themselves and will make it possible to speed up procedures.
Universitat de València, Sendill is Unimaze ehf, Leading Management Technology SL, Reykjavíkurborg, Grímsnes og Grafningshreppur, Skeiða- og Gnúpverjahreppur, Orkubú Vestfjarða ohf, Akureyrarkaupstaður, Staðlaráð Íslands; ICEPRO, nefnd um rafræn viðskipt; Orkuveita Reykjavíkur, Félagsbústaðir hf. and SIMINN HF are part of the ICELAND-INV18 project.

The contents of this publication are the sole responsibility of IRTIC (UV) and do not necessarily reflect the opinion of the European Union.