On 16 September, at the International Congress of Work Psychology and Human Resources, in honour of Full University Professor of Social Psychology José María Peiró, a group of PhD students from the programme organised an interactive session.
This session was coordinated by Tobias Hauth and Baltasar González and with the support of Meritxell Bretos, all members and former members of the Doctoral Programme in Human Resources Psychology. In it, the web tool Mentimeter was used to expose and "examine" the attendees on anecdotes and curiosities linked to the life of José María Peiró, especially during his time as a PhD student and the beginning of his career. Curiosities about his doctoral thesis, his first international congresses or his contribution to organisational psychology through the direction and co-direction of 70 doctoral theses throughout his career were presented.
After this, the second part of the session consisted of a joint description of the person of José María, through the elaboration of two word clouds.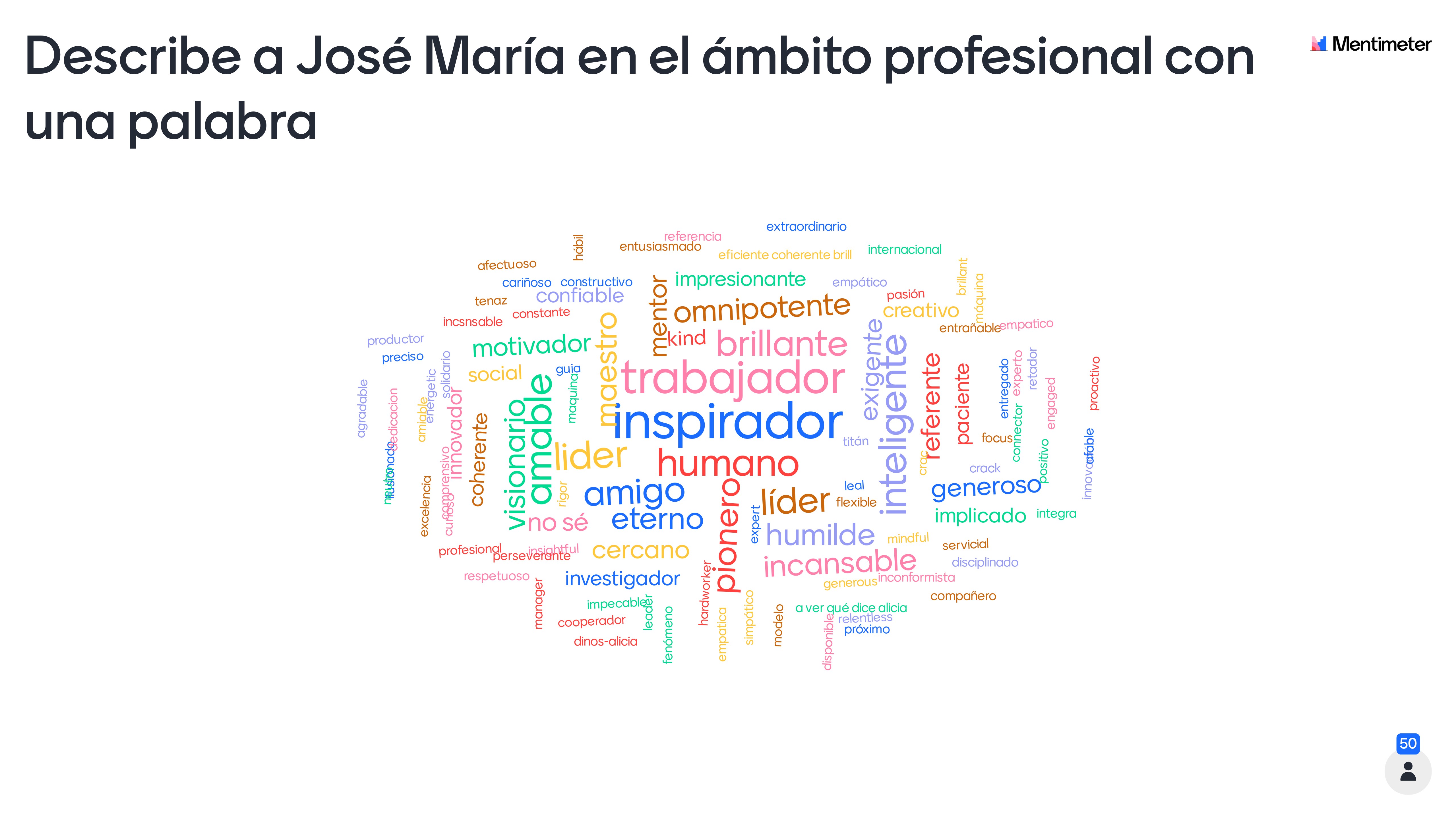 The first of these, describing him professionally, highlighted his inspirational, hard-working, brilliant and human qualities. The second, centred on José María as a person, evoked adjectives such as close, kind, generous, affable and friend, among others.
This interactive session ended with a final word cloud generated by some of his PhD students, who also agreed that José María Peiró was a visionary, diligent, collaborative and inspiring person.