Colour grading consists of colour correction for aesthetics purposes Murnau already used this technique in 1922 for his work 'Nosferatu' in order to reinforce the atmosphere of terror. Since then, several directors have turned it into their distinguishing mark.
Behind such an strange term as 'colour grading', we find an indispensable technique for a perfect finish touch in any audio-visual production. Colour grading is one more stage within the postproduction process which consists in correcting colours scene by scene. Due to the arrival of digital cinema, this process has been automatized and simplified. Long gone are the times of antique cinematography labs; nowadays, there are many softwares which are very complete and available for everyone. But the first thing is to distinguish two terms which are usually confused: colour correction and colour grading.
Colour correction is based on modifying each of the video's clip so that the final product can hold an aesthetics coherence. This way, white will be white, and red will be red.
Colour grading consists of colour correction for aesthetics purposes. Transforming colour correction into an art for itself. Emphasizing our product's narrative through colour manipulation. This is perfectly known by cinema directors, who play with it in order to create the most appropriate atmospheres for their movies.
Although a big colour palette may come to our minds when thinking of colour grading, this technique was already used in Nosferatu, a black and white work published in 1922. Its director, Murnau, decided to alter the negatives during the developing process aiming at obtaining a certain mixture and hence impacting the public with his gloomy scenes.
'The Godfather' is orange
Coppola also became part of this trend by using this way of transmitting emotions; he used an orange hue both for interior and exterior scenes. We may even think of Coppola's use of orange as an obsession. The Oscar-awarded movie presents us with this hue when the death of a character is about to happen.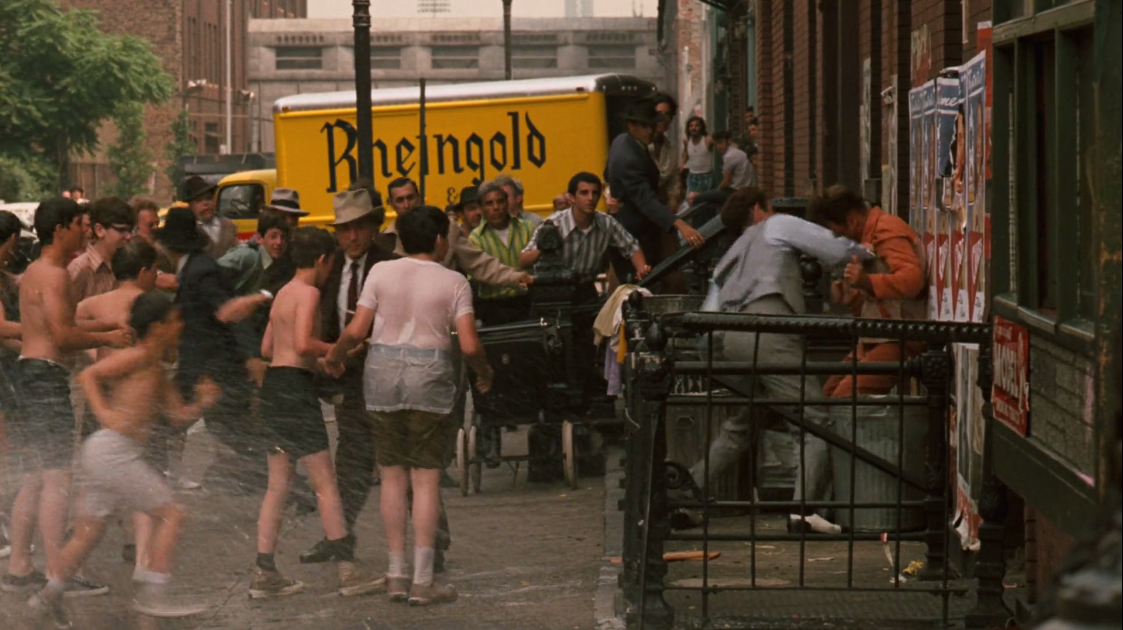 Image source: siempreconectado.es
Amélie, and most of Wes Anderson movies, are also examples of colour grading in the cinematographic universe. But yet, not exclusive of the big screen. In Mad Men a very curious thing happens: colour grading changes depending on the decade the action takes place in.
Da Vinci's style
However, it is not necessary to be a part of a big studio in order to carry out colour grading tasks, as there are several programmes available for the general public. The best-known one may be DaVinci Resolve, a software developed by Blackmagic Design. They have already launched their 12th version, which is available for Windows, Mac OS X and Linux.
With DaVinci Resolve 12 you can use a single system to edit, correct the colour, finish your projects and turn them in. It is a very versatile programme as it can be adapted to any resolution; hence, it can be used both in a shooting set and in a small studio as well as in big Hollywood productions. Among its main features, we could highlight the following:
Wide range of styles
Colour grading in RAW archives
Exceptional primary corrections
Precise secondary corrections
Reframing with optical quality
Exclusive YRGB colour space
Below, you can find a video which serves as an example of several cases of colour grading for different audio-visual projects: