Rewrite and rewrite, sell your idea in 30 words, think about an appealing start for your work and find the inspiration around you. These are a few recommendations in order to write an script in 7 steps.
Could you imagine a good movie without a good script? We neither. Featurettes cannot hold themselves without the solid basis of a strong script. As they say, you cannot put the cart before the horse. That is why the screenwriter is so important, the first link in the audiovisual production, independently of its contents and format. To avoid a headache we suggest you 7 not-so-easy steps in order to think about a good script:

1. The "titleitis" does not ensure success

If it is true that a specific training of a script writing can help you to improve your writing skills. Like as in every aspect of your life, it is recommended to try and try, to be wring, and to learn of your mistakes to improve every day. Don't think about it, go for it.

2. KISS (Keep It Simple, Stupid!)

To write is also to sell: you have to sell an idea by making it appealing. Producers are used to read several scripts per day and to cast aside some of them. If you want your script to catch the producer's eyes, you should make it interesting. Frist make sure to give the script in the correct form. The content is also important. Do it in a simplified way, always maintaining the quality and the original idea of your story. How could we sum up The Lord of the Rings in no more than 30 words?: Frodo the hobbit and his fellowship will try to destroy the One Ring made by the villain Sauron, who threats the Middle Earth and all the races that live there.

3. Rewriting is the key

Ambition, yes; also you have to keep your feet on the ground. Be creative but do not try to win an Oscar with your first script. Because you will freeze and you won't improve. Write, write and rewrite.

4. Save on lines

There are scripts that ensure the success of their audiovisual product, but not every script has to follow this formula. Remember; on paper everything seems fine but the following step doesn't depend on you, but on the actors. A great movie line means nothing if the actor doesn't know how to play it.

5. "What is it about?"
When someone tell us to watch a movie our imminent question is: "But what is it about?" On the root of an audiovisual production must be a conflict, an issue to be solved. Without conflict there is no interest.

6. The start
A good movie must have a surprising ending, but let's start from the beginning; "who is going to stand a two hours movie if we don't get hooked on the beginning?" The beginning of the story is the key. So make yourself this easy and basic question: "Are the first minutes of the film interesting enough to watch the rest of the movie?" This answer is the success or failure of your script.

7. Know the end of your story
It seems obvious, but usually we don't follow this rule. Before planning plots and subplots, think about an ending for your story, even though it will change 25 times. Your story must have an end, a great end.
The most important thing: Nothing of what you've just read make sense if you don't carry our it. Don't see it as a great challenge. It is better to start with something you know well. Look around you and write a story. These are only some ideas.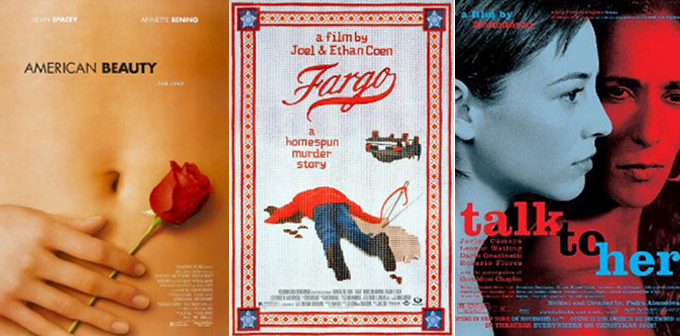 Image source: IMDb