From Mercat de Colom to La Nau
Meeting point: Mercat de Colom (Jorge Juan 19) 10.00 a.m.
Point of arrival: La Nau (Universitat 2) 1.30 p.m.
Stops: Mercat de Colom, Cirilo Amorós, Jorge Juan, Glorieta and Parterre, Cases Sagnier, La Nau.
More information: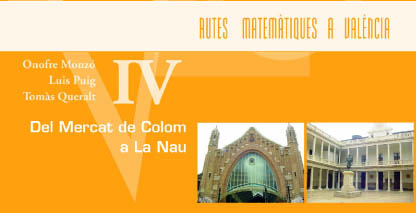 Mathematical Routes is a project of the Unit of Scientific Culture and Innovation of the Universitat de València, which has the support of the Spanish Foundation for Science and Technology and the Ministry of Science, Innovation and Universities.