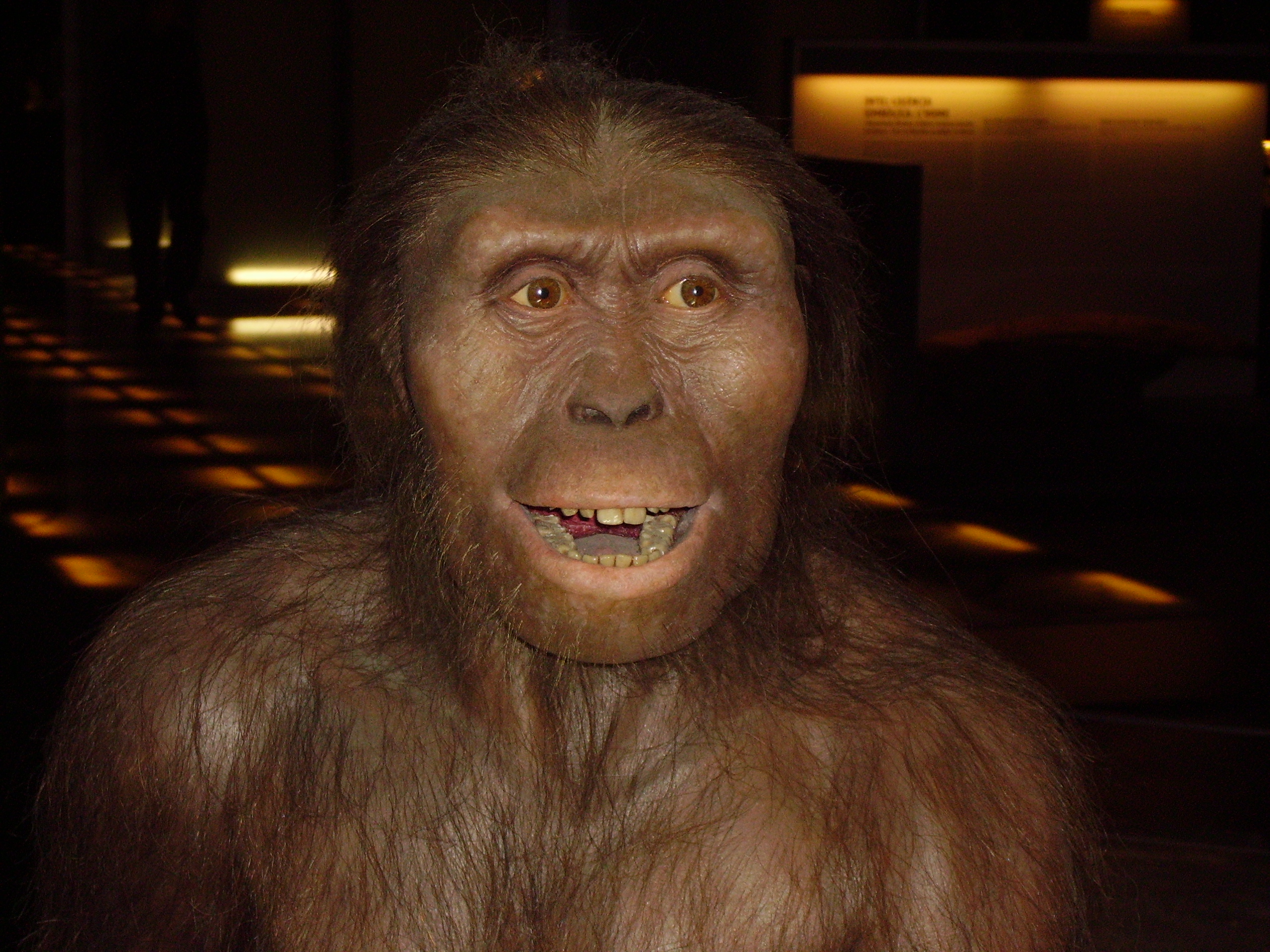 Hui, 24 de novembre, es complixen 41 anys del descobriment de les restes de Lucy, l'Australopithecus afarensis millor conservada fins a la data.
El descobriment d'aquest homínid va suposar una revolució en la paleontología i en la història perque van ser els primers restos que explicaren la relació entre humans i primats. Açí et deixem amb sis dades que potser no coneixies de Lucy:
Lucy caminava dreçada.
Es sap que Lucy caminava sobre dues cames i que els seus peus estaven arquejats, tal com ens passa a nosaltres ara. Era un homínid de l'espècie d'Australopithecus afarensis, un dels avantpassats del gènere Homo, i va suposar el descobriment millor conservat fins a la data d'auqesta espècie.
No es sap com va morir.
La causa de la seua mort és desconeguda però sabem que tenía 20 anys, pesava uns 27kg i havia tingut almenys un fill. La seua edat es coneix perquè li acabaven d'eixir els queixals del enteniment. També sabem que era molt baixeta, media 1'1 metres i tenia un crani minúscul, com el d'un ximpanzé.
Va viure fa 3'2 milions d'anys.
Lucy va suposar una revolució en el camp de la paleontologia perquè són les primeres restes d'humanoide en bon estat que aconsegueix explicar la relació entre humans i primats. Està tan ben conservada perquè va tenir un procés de fossilització en lava.
Va ser trobada el 24 de novembre de 1974.
El descobriment es va produir a Etiòpia i Lucy contínua allí, actualment en el museu de la capital del país, Adis Abeba. Aquest descobriment no va ser acceptat per la comunitat científica fins a 1977, per la qual cosa encara que recordem la seua troballa en 1974 la seua vertadera inclusió en la història com el gran descobriment que va suposar va ser tres anys després.
S'anomena així per els Beatles.
En 1974 sonava a la ràdio la cançó 'Lucy in the sky with diamonds', de The Beatles, i els paleontòlegs que van descobrir les seues restes (amb el paleontòleg Donald Johanson al capdavant) van decidir cridar-los així en tribut a la banda. Que aquestes restes tinguen un nom els humanitza i fa que deixen de ser una troballa més: suposen un descobriment revolucionari tant per a la paleontologia com per a la història i la societat en general.
Google li dedica el doodle d'avui
Si has entrat hui a Google hauràs vist que el doodle es dedica a Lucy i presenta l'evolució d'aquest homínid: des que caminava sobre totes les seues articulacions fins que va començar a caminar alçat i va continuar evolucionant fins a arribar a ser del gènere Homo. Lucy solament va fer dos d'aquests passos, però el doodle vol destacar la seua unió amb nosaltres, amb el que actualment som, el gènere Homo.