Territori valencià, Territori runner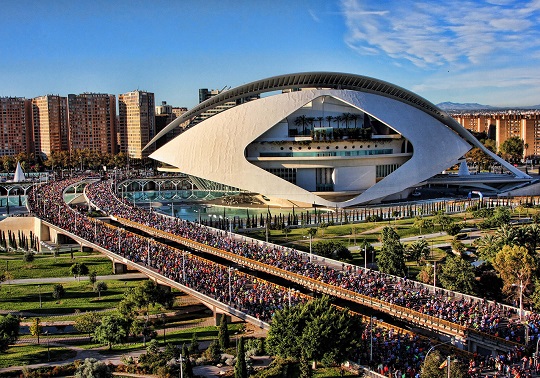 Schedule: From 28 march 2018 to 22 april 2018. Monday, tuesday, wednesday, thursday, friday, saturday and sunday at 12:00 to 19:00.
Place: Museo de las Ciencias - Ciudad de las Artes y las Ciencias
Description:
La Universitat de València, a través del Vicerrectorado de Participación y Proyección Territorial, en colaboración con la Dirección general de Deportes de la Generalitat Valenciana y Caja Popular presenta la exposición "Territorio valenciano, territorio runner" que evidencia la creciente importancia social y cultural de este fenómeno a partir de las aportaciones de unos 40 investigadores e investigadoras de la Universidad y otros especialistas en la materia.
El territorio valenciano presenta el mayor índice de práctica del atletismo popular de todo el Estado. En esta exposición multidisciplinaria y poliédrica pionera sobre la enorme importancia que está adquiriendo la práctica del running en la sociedad valenciana se analizan aspectos que alcanzan una ancha variedad de temáticas entre las cuales podemos encontrar las siguientes: salud, fisiología, calidad de vida, nutrición, prevención de lesiones, psicología, biomecánica, preparación física, dopaje, patrocinios, modalidades, etc.
Organized by:
Universitat de València en colaboración con la Dirección General de Deporte de la Generalitat Valenciana y Caixa Popular.
Contact: vicerec.participacio.projeccio@uv.es unitatsuport@uv.es
More information: