What does the cinema tell us today?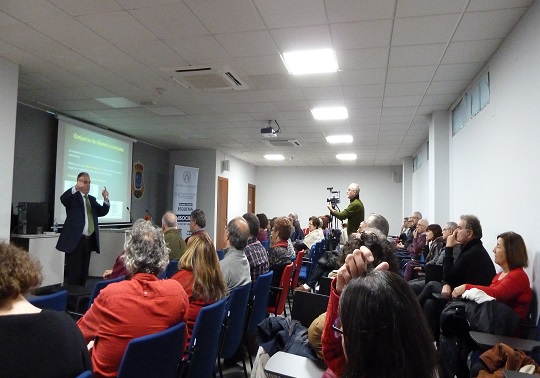 Date: 30 may 2019 at 19:00 to 20:30. Thursday.
Place: Espacio Cultural Feliciano Antonio Yeves de Requena
Description:
Conference of the programme Universitat i Societat de Paterna, by professor Luis Pérez Ochando.
The Office of the Vice-Principal for territorial Projection and Society continues the serie of conferences of the Universitat i Societat de Requena. Open to the general public.
This serie of conferences pretends to complement the informattion offer of Unisocietat.
The Universitat i Societat programm was created by the Paterna Council, with the support of the Universitat de València, to lifelong learning. It is aimed at people aged 30 or over, living in the municipality and the region of Requena-Utiel, who are keen to learn and motivated by culture.
Organized by:
Vicerectorat de Projecció Territorial i Societat en colaboración con el Ayuntamiento de Requena, Caixa Popular y la Diputación de Valencia.
Contact: unitatsuport@uv.es
More information: