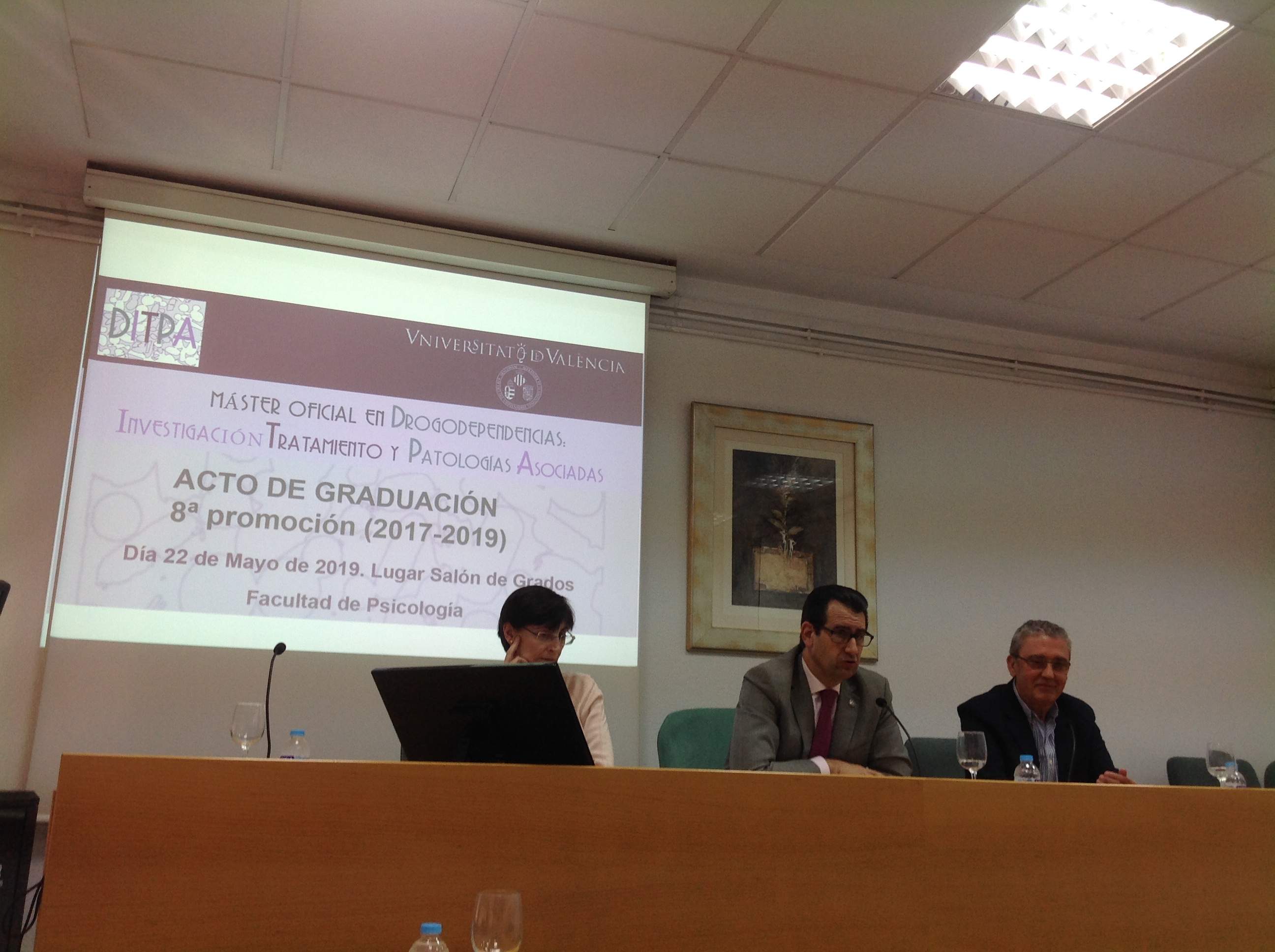 The graduation of the class 2017-2019 took place on 22nd May 2019. The event was presided over by Jorge Hermosilla Pla, Vice-Principal for Territorial Projection and Society of the Universitat de Valencia; María Dolores Sancerni, Dean of the Faculty of Psychology of the Universitat de València; and José Miñarro, director of the Department of Psychobiology and Director of the Master's Degree. Universitat de València
They all remarked the importance of this master's degree regarding the field of drug addiction. Since 2010, many have chosen to study this master's degree and most of them are now working in subjects related to what they have studies in the programme.
The daily sacrifice and the eagerness of the professors and students were pointed out by the graduates and collaborators of the master's degree. They instilled their eagerness to the students who were graduating and cheered them to keep studying. They also wished them luck and that they found soon a job in the field of drug addiction.
Then, the diplomas were given with the unanimous desire to find a satisfactory path in their professional life, particularly in the specific fields they have studied such as drug use prevention and social reinsertion of drug addicts.
After hearing the programmed conference, professors and students of 1st and 2nd year celebrated the event in the cafeteria of the faculty.
Links:
Images: