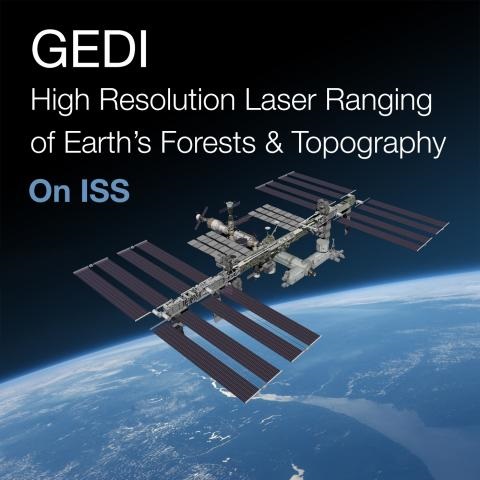 Opportunity for Doctoral student interested in lidar from space working on the Global Ecosystem Dynamics Investigation (GEDI) mission and performing their dissertation research related to GEDI.
GEDI is a University of Maryland – NASA Goddard collaboration which aims to emply a lidar waveform instrument on the international space station in November 2018. More information on GEDI can be found here https://science.nasa.gov/missions/gedi
The position is for a doctoral student in the department of Geographical Sciences at the University of Maryland starting in Fall 2018.
Profile of the adequate candidate:
-Background in Remote Sensing / GIS
-Familiar with lidar data and strong desire to work with lidar data
-Desire to do dissertation research using GEDI data
-Good technical skills (such as experience with coding in R/ python preferred for data processing)
-Good communication skills
-Fluent English
More information, contact with marselis@umd.edu