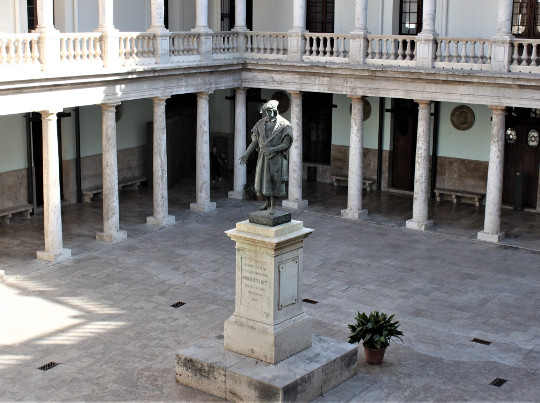 La Nau Cultural Centre will host the debate 'El repte laïcista davant  les properes eleccions' about Laicism. Several political parties will take part in it. The conference, which will take place on Friday, the 29th of March, at 19:00 at the Aules Seminari, has the purpose of discussing Laicism, its implementation and the challenges it presents, València Laica, territorial organisation of Europa Laica, has been in charge of organising the debate, together with the Office of the Vice-Principal for Culture and Sport of the Universitat de València. The Associació Valenciana d'Ateus i Lliurepensadors (AVALL) will also participate in this event.
The debate will be divided into two parts and the Vice-Principal for Culture and Sport, Antonio Ariño, will be the presenter and moderator. During the first part, the politicians who are participating will have a period of time to talk freely about the topic. During the second part, the attendees will take the floor.
The objective of València Laica, which defends Laicism as a human and democratic right that will guarantee the freedom of real conciousness for all citizens without any ideologic privileges, is that all politic representatives tale a stance on the possibility of a lay State. The following political parties have confirmed their attendance: PSOE, United Left, Compromís and Podemos.