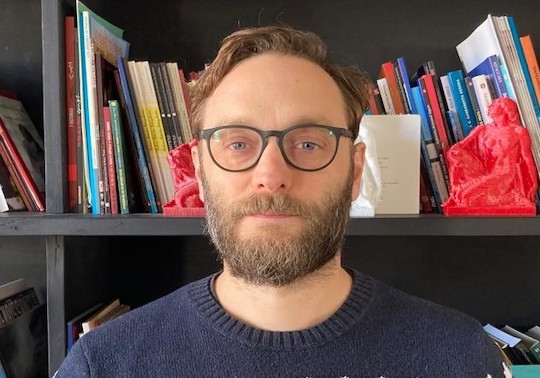 May 12th, 2023. 12:00h. Onsite session. Language: Spanish.
"Who said what?" Intertextual reading in students entering the Universidad de la Republica: diagnosis and didactic interventions.
Matías Núñez
Universidad de la República (Uruguay)
The understanding of intertextuality in academic texts involves skills ranging from the recognition of the different voices embodied in a text through quotation to the contextualization and evaluation of debates inherent to the framework of a specific disciplinary knowledge. Based on the description of these intertextual reading skills in the curricular frameworks of reference in Uruguay, the Academic Reading and Writing (LEA) program of the Universidad de la Republica (Udelar) develops diagnostic reading tests to analyze the performance of incoming students in this area of critical reading. Based on the evidence obtained, the LEA program designs didactic interventions that attempt to provide support to students during their transit through university studies.
In this talk, Professor Matías Núñez will comment on some curricular definitions of intertextual reading, the design of evaluation mechanisms that allow measuring the performance of entering students in this dimension of reading and some possible interventions aimed at promoting academic literacy among university students.
Bio
Matías Núñez is a lecturer in the Academic Reading and Writing (LEA) program of the Sectorial Teaching Commission of the Universidad de la Republica (Udelar) and is a researcher and head of publications at the National Institute of Letters of the Ministry of Education and Culture of Uruguay. He holds a PhD in Literature from the University of Salamanca and worked as a researcher in the language area of the National Institute of Educational Evaluation of Uruguay, where he participated in the development of the theoretical frameworks and the design of the reading tests for primary and middle school education between 2017 and 2021. Currently, from the LEA program, he collaborates with the design of the diagnostic reading test applied to Udelar's first-year students and participates in the development of didactic interventions planned from the test results in conjunction with the different university services. His research within the LEA program focuses on the study of intertextuality and polyphony in academic texts.