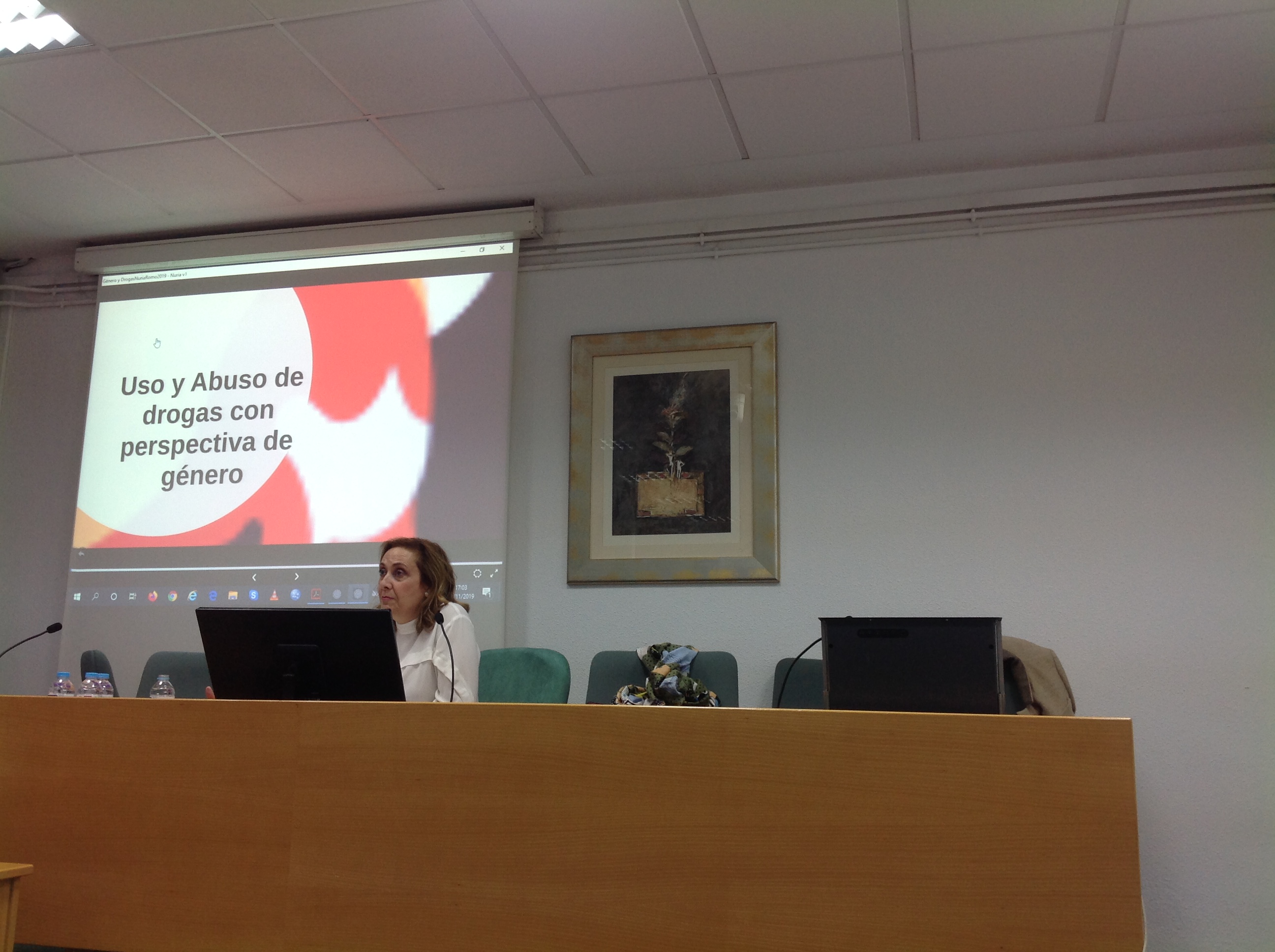 Dr Nuria Romo is Full University Professor at the Department of Social Anthropology. Women's and Gender Studies Institute of the University of Granada.
Dr Nuria Romo presented the advances made by using gender-sensitive prevention, as well as the social utility of following this line of research. She indicated that drug use is universal in humans: all societies have used certain substances to achieve altered states of consciousness, and with that, they have changed the way they look at the world. The analysis of this and its understanding are complementary and it requires investigating history to understand how the drug control system has been constituted. The penalty system has generated problems, which in general, reason the naming of the subject who consumes these substances; "drug dependency" and "drug addicts" describe the circle in which the subject lives: getting drugs, consuming, getting drugs. The concept of legal drug vs. illegal drug also arises, ignoring the key characteristic of a drug: its danger. Thus the social and political configuration of the substance associates the illegal with a greater risk and the greatest damage.
From this perspective, she noted how drug use in women has different keys to use in men. By using a perspective that contemplates gender differences, there is a greater use of legal drugs in women, obtained with or without a prescription, such as hypnotics, along with alcohol and tobacco. This use has no impact on the use of illegal drugs number.
She explained the new approaches that are being made when evaluating drug use from a gender perspective. Thus alcohol consumption can be an exculpatory or an aggravating circumstance of a crime (e.g. rape situations) that at the legal level are rooted in social and cultural values. Also in this 21st century there is a new phenomenon that can be called "technological violence" in relation to the use of technology and that makes visible the gender inequalities that exist in drug use. This refers to the intoxication consumption that allows the collection and dissemination in the network of images under the effect of drugs. Considering these situations as vulnerability allows us to consider drug use from the perspective of harm reduction. This new way of analysing the problem of dependency allows developing new models to understand the treatment and modify the legislation.
At this time she emphasised that another description of the forms of psychoactive substance use is needed and that the search of treatments that incorporate the needs of woment is necessary. All of this, together with new trends in drug use among young women are areas of drug dependence studies with gender perspectives.