Admissió d'estudiants amb estudis universitaris oficials parcials (trasllat d'expedient).
26/04/18
CURS 2018-19
Termini sol·licituts: De l'1 al 30 de juliol de 2018.
Places ofertades:
• Grau de Mestre en Educació Infantil: 06
• Grau de Mestre en Educació Primària: 12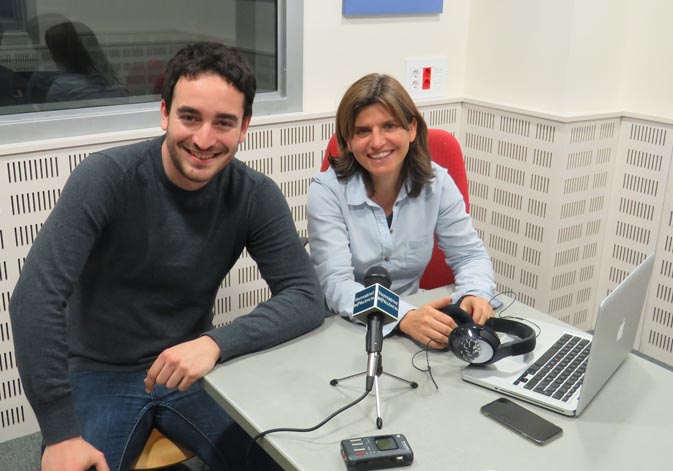 Ràdio Universitat, una eina de professionalització de l'estudiantat de comunicació en un entorn transmèdia
25/04/18
La periodista Remei Castelló i el professor Jorge Chenovart, de la Universitat de València, han analitzat el paper de l'emissora en el context del model transmèdia, el qual, a través de la plataforma MediaUni, ha integrat diversos tipus de mitjans de comunicació i gèneres periodístics alternatius i especialitzats. El seu estudi, publicat a 'Revista Mediterránea de Comunicación', també destaca la funció cohesionadora de Ràdio Universitat (2011-2015) dins la comunitat acadèmica i el profit formatiu per a l'estudiantat dels graus de Periodisme i Comunicació Audiovisual.
The Universitat de València participates in the World Action Week for Education
24/04/18
The Faculty of Philosophy and Education Sciences and the Faculty of Teacher Training will organise on Wednesday 25 a series of activities in on the occasion of the World Action Week for Education (SAME). Among the activities, a protest, in which the NGO coordinator of the Valencian Community will participate, stands out. The main objective is to identify education as a key aspect to fight violence and intolerance.
Activitats Comissió Igualtat Facultat Magisteri
21/03/18
La Comissió d'Igualtat de la Facultat de Magisteri dins dels actes vinculats al 8 març, Dia Internacional de la Dona, ha organitzat el próxim 28 de març de 2018 a les 11 hores el col.loqui: Dones científiques i enginyeres. Realitat o mite? Resum: Al llarg de la història les dones científiques i enginyeres han estat silenciades i oblidades tant en els llibres de text com en els llibres de divulgació científica. Repassarem alguns exemples de dones que amb les seves contribucions van ajudar a canviar el curs de la ciència i l'enginyeria posant l'accent en la necessitat de fomentar i despertar les vocacions STEM entre les futures estudiants.
Life on Campus