Globotà de l'ADR – Falles 2018
12/03/18
Aquest dilluns 12 de març l'Assemblea de Representants de Psicologia i Logopèdia (ADR) va celebrar per segon any consecutiu la "globotà", una activitat lúdica per a celebrar l'arribada de les Falles i que ofereix igualment l'oportunitat de compartir i cohesionar a la comunitat estudiantil de la Facultat de Psicologia.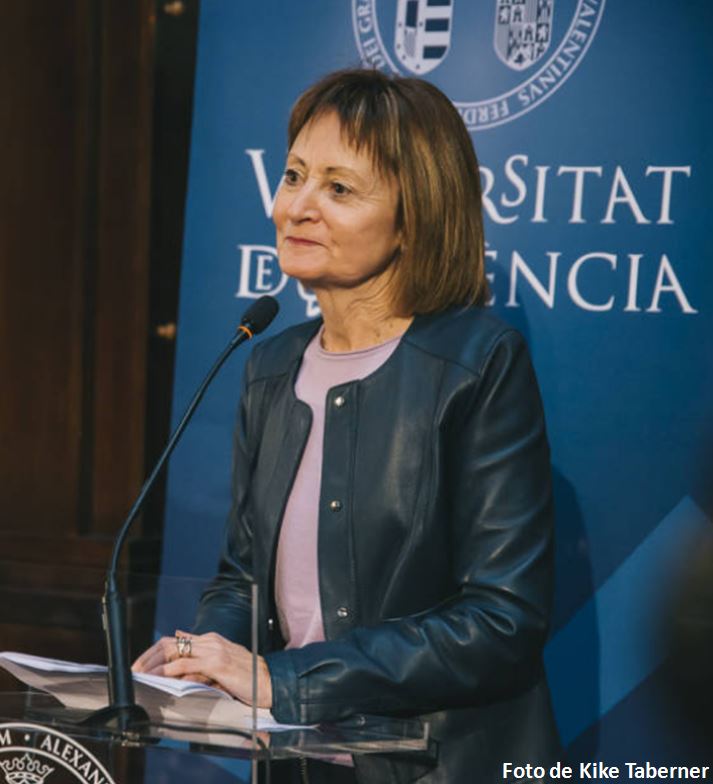 Mavi Mestre guanyadora de les eleccions a Rectorat
07/03/18
La professora de la Facultat de Psicologia Mavi Mestre ha resultat guanyadora en les eleccions a Rectorat celebrades en segona volta aquest passat 6 de març en aconseguir vora el 53% del vot ponderat. La seua arribada al capdavant de la institució resulta històrica en molts sentits en ser la primera dona que ostenta la seua màxima representació en els més de cinc segles d'història de la Universitat de València i la primera professora de la Facultat de Psicologia des de la seua creació en 1983.
María Dolores Sancerni, reelegida com a degana de la Facultat de Psicologia de la Universitat de València
01/03/18
L'actual degana de la Facultat de Psicologia de la Universitat de València, María Dolores Sancerni, continuarà tres anys més en el càrrec, en haver estat reelegida aquest dijous (1 de març). Sancerni era l'única candidata i ha obtingut 44 vots a favor i dos en blanc.
SETMANA D'ACTIVITATS COMPLEMENTÀRIES – MARÇ 2018
22/02/18
Del 5 al 9 de març es desenvolupa la Setmana d'Activitats Complementàries del Curs 2017-18 amb activitats variades que inclouran tallers, conferències, sessions informatives d'interès tant per a estudiants de psicologia com de logopèdia.

Defenses Treball Fi de Grau
20/02/18
La setmana del 5 al 9 de març tindran lloc les defenses del període de març de Treballs Fi de Grau en Psicologia i Logopedia.
Conveni de col•laboració per avançar en Psicologia i Envelliment
19/02/18
El Consell General de la Psicologia signa a València un conveni de col•laboració amb la Societat Espanyola de Geriatria i Gerontologia, la vicepresidenta de la qual és la professora Sacramento Pinazo del Dpt. de Psicologia Social, per a la realització d'accions conjuntes en temes de Psicologia i Envelliment.
Convocatòria d'eleccions a Deganat
18/02/18
Per acord de 26 de gener, la Junta Electoral de la Facultat de Psicologia aprova i fa públic el calendari per a les eleccions a Deganat que es celebraran en Junta de Centre el proper 1 de març.
The University of Valencia opens its doors. In its Centres you will discover a wide offer of studies, state of the art technology for teaching, sport and cultural installations and a net of libraries. All you need to access a comprehensive education that guarantees your professional success.
Life on Campus