Escena Erasmus presents "Una canción por Europa"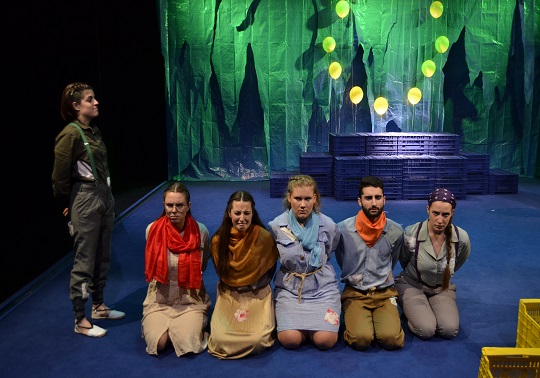 Date: 11 july 2019 at 22:30 to 00:00. Thursday.
Place: Casa de la Marquesa (Paseo Germanias, 13. Gandia)
Description:
We present a comedy show full of live songs from different time periods and styles. This is a show for all audiences and is filled with positivism and happiness in the dark times that seem to be upon us. "Una canción por Europa" is the song of hope of a group of young people from 10 different countries that prove with his example the possibility of believing in the future and smiling. Future does not necessarily need to be a tragedy, although some want it that way. We will overcome dark times with comedy and happiness.
Escena Erasmus is a project that believes that the European Union, although imperfect, have been able to secure peace and harmony, and will be able to sustain a space for hope in the future if it does not renounce to its foundational values. Today, more than ever, we support a Europe of people and culture.
Organized by:
Centre de Gandia de la UV.
Contact: cig@uv.es
More information: