The UV has a total of 3,849 members of the Teaching and Researching Staff (PDI) who are distributed between the 17 faculties and Engineering School. The 40.6% of the PDI staff is formed by women.
The 58.35% of the PDI staff correspond to the teaching bodies (university full university professors, university tenured professors and university school full university professor and university school tenured professor, trainee doctor and trainee) and the 41.65% corresponds to contracted PDI ( full-time lecturer, adjunct professor of health sciences and other categories of the contracted teaching staff).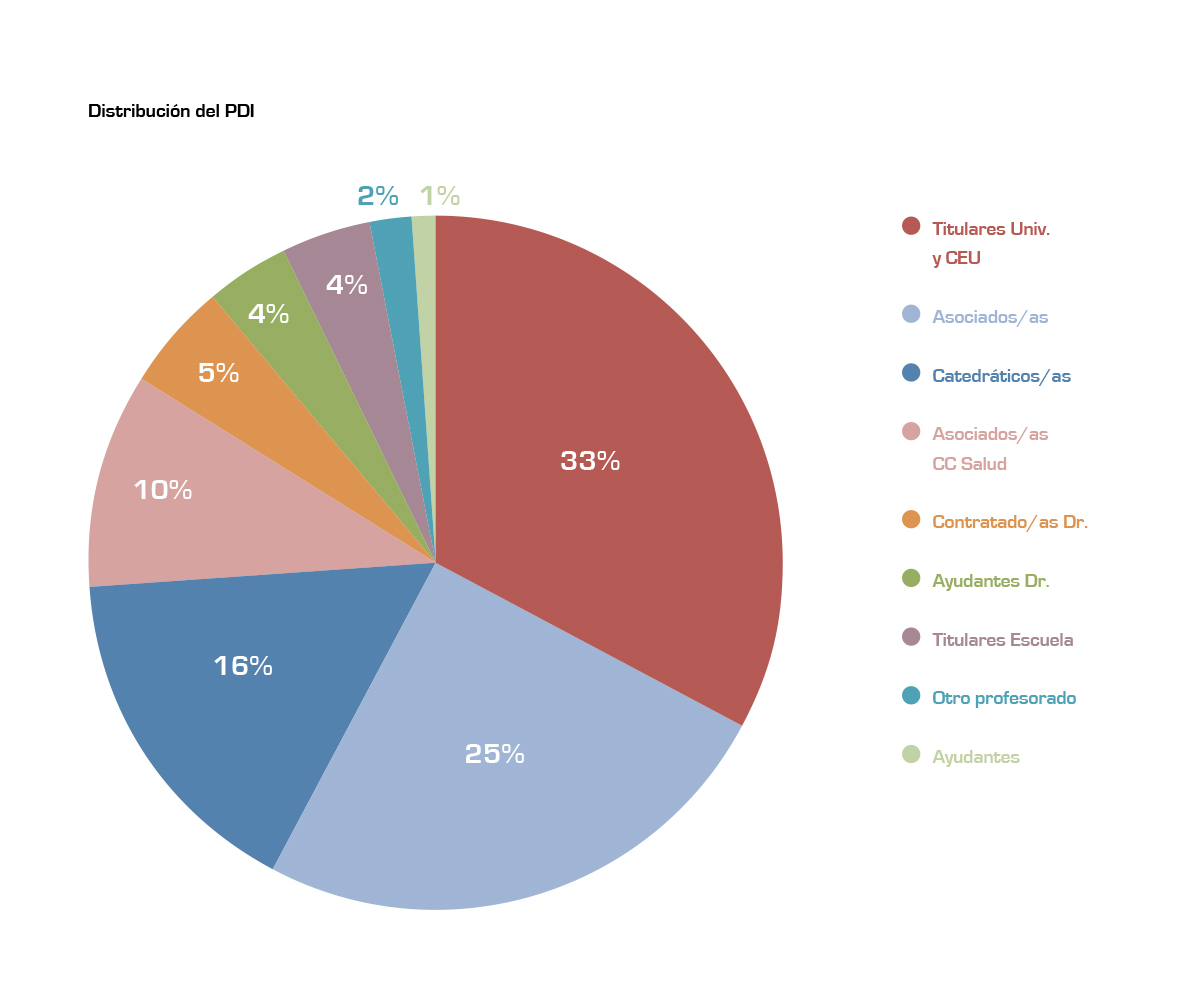 The PDI average age is 50,7 in the case of men and 47,1 in case of women.
Source: 2013 management report, submitted to the Senate session of the 22 May 2014.