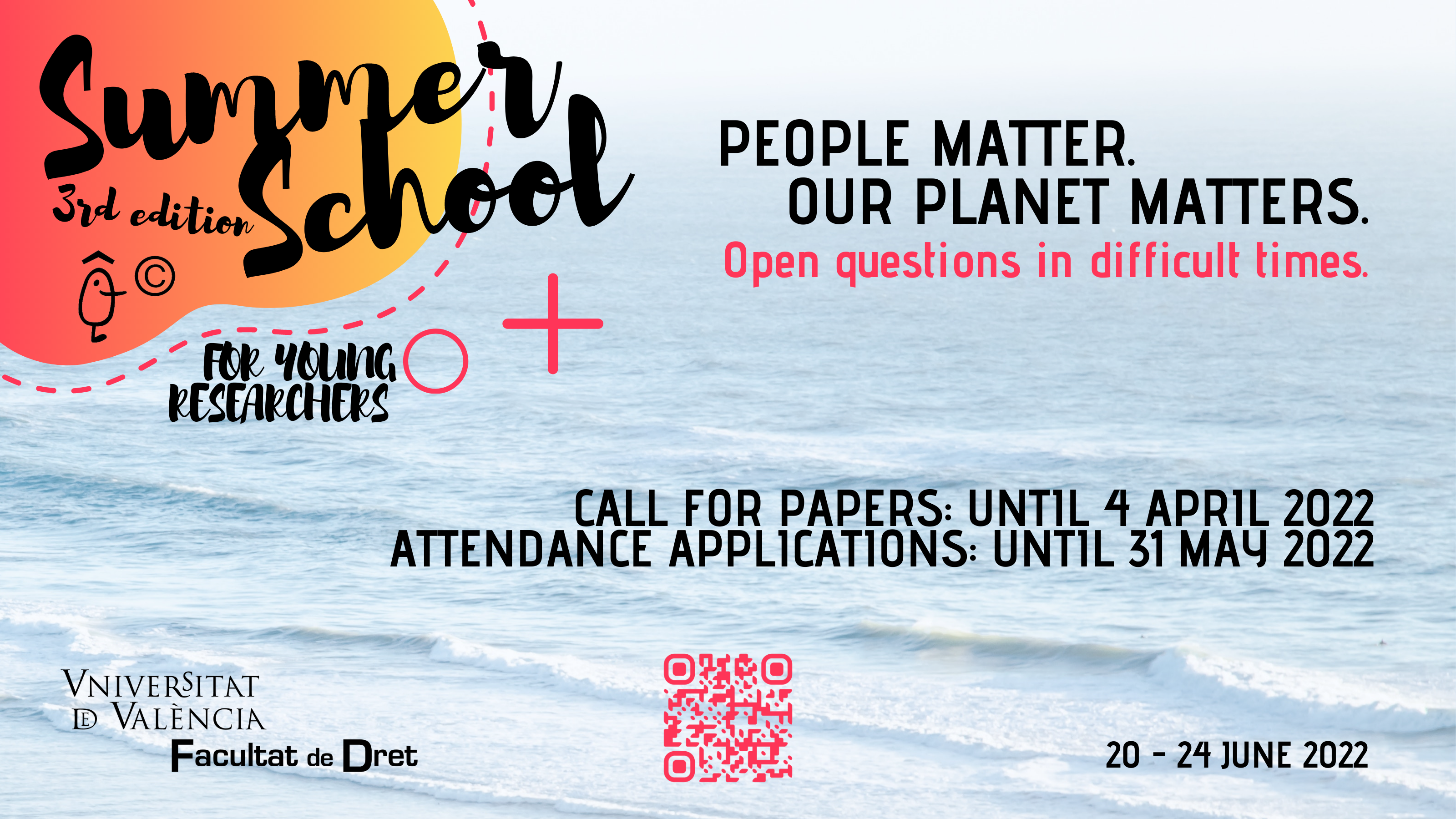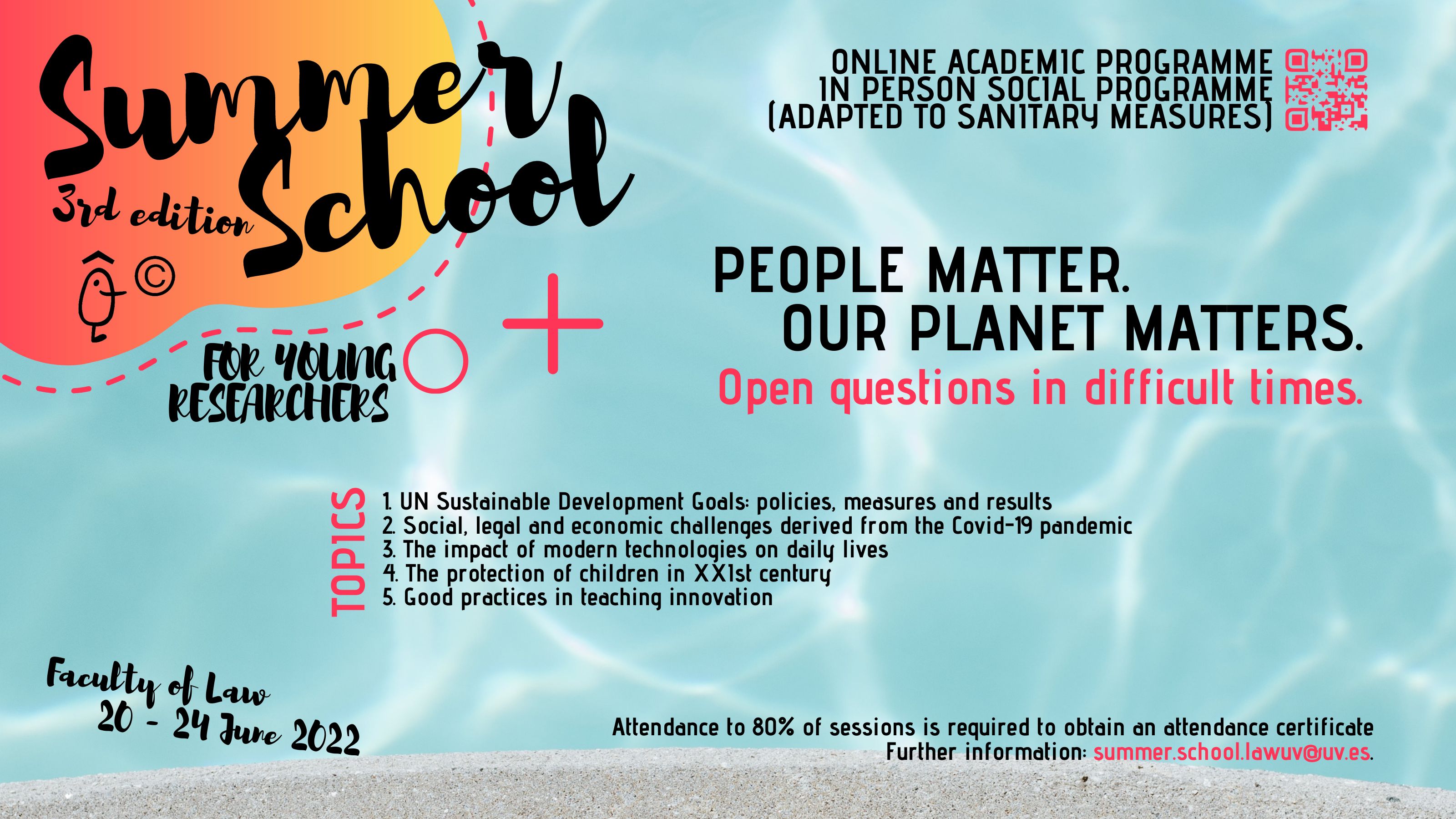 The Faculty of Law of the University of Valencia will host the third edition of the Summer School for Young Researchers from 20 to 24 June 2022, an academic event with the participation of young national and foreign researchers. The academic programme will be developed online and will be based on 5 topics as stated in the poster. A parallel social program will also be offered to the extent allowed by the sanitary crisis at the proper moment. Registrations to attend will be open until 31 May 2022 (at least 80% attendance is required to obtain a certificate) and the Call for Papers will remain open until 4 April 2022.
Modalities of inscriptions:
ONLY ATTENDANCE (deadline 31 May 2022): https://encuestas.uv.es/index.php/678813?lang=en
For further information, please contact: summer.school.lawUV@uv.es.