Workshop of short creative writing of nature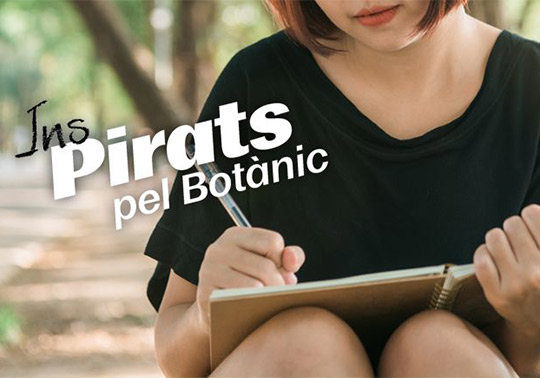 Schedule: From 8 may 2018 to 18 may 2018. Monday, tuesday, wednesday, thursday, friday, saturday and sunday at 00:00 to 23:59.
Place: Jardí Botànic UV. C/ Quart, 80 - València
Description:
A course framed in our fast writing and painting contest in the open air, InsPirats by the Botanist! If what you like is to write, if you have participated in the contest or if you are thinking about doing it in future editions, if you want to share your doubts or your texts with other people, this is your workshop.
With the help of the writer Nacho Meseguer we will complement ourselves with the InsPirats competition and continue to explore the stimulating atmosphere of the Botanical Garden in search of energy and ideas for creative writing. A very participative workshop in which, by means of exercises and narrative games related to the Garden, we will try to awaken the creativity of the students, providing them with tools so that these ideas can finally materialise into well-structured and interesting stories.
Organized by:
Jardí Botànic de la Universitat de València.
Contact: cicbotanic@uv.es
More information: