Comissariat i Coordinació d'Exposicions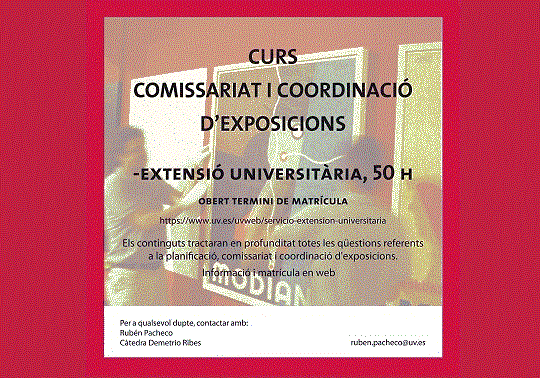 Schedule: From 5 november 2020 to 2 december 2020. Monday, tuesday, wednesday, thursday, friday, saturday and sunday at 00:00 to 00:00.
Place: Online
Description:
Obert termini de matrícula. Els continguts tractaran en profunditat totes les qüestions referents a la planificació, comissariat i coordinació d'exposicions.
Organized by:
Servei de Cultura Universitària.
Contact: extensio@uv.es
More information: