Events
Des del Servei de Política Lingüística treballem per a assolir una plena igualtat lingüística en l'àmbit universitari, és per això que col·laborem...
Per sisé any consecutiu la Universitat de València convoca ajudes econòmiques per a l'organització de conferències, jornades i altres actes públics...
Videos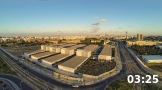 Institutional Video of the The School of Engineering.