With a total out of 59.390 students who are the 35% out of the total of official enrolments and the 40,7 of graduates of the Valencian Public University System, the UV is the first of the Valencian universities.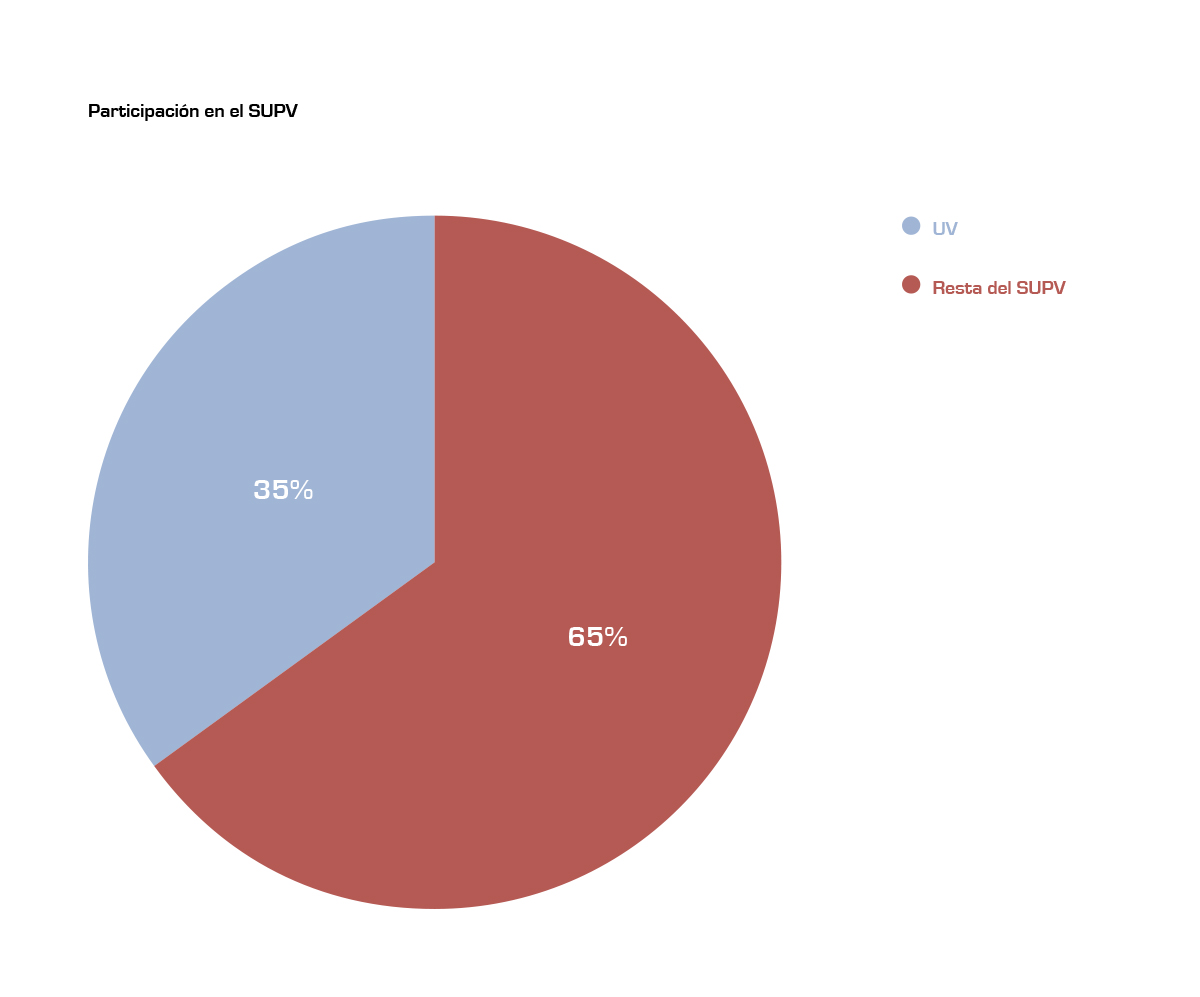 Most of students' fees are focused on the 20 certificates of official degrees (76,64% out of the total of students).
In the 102 official Master's Degrees the 7.69% out of the total of the UV fee is concentrated, whereas the 321 specific postgraduate programmes represent the 9.95% of the fee. The 74 doctoral programmes have a 5.73% out of the total of students enroled at the UV.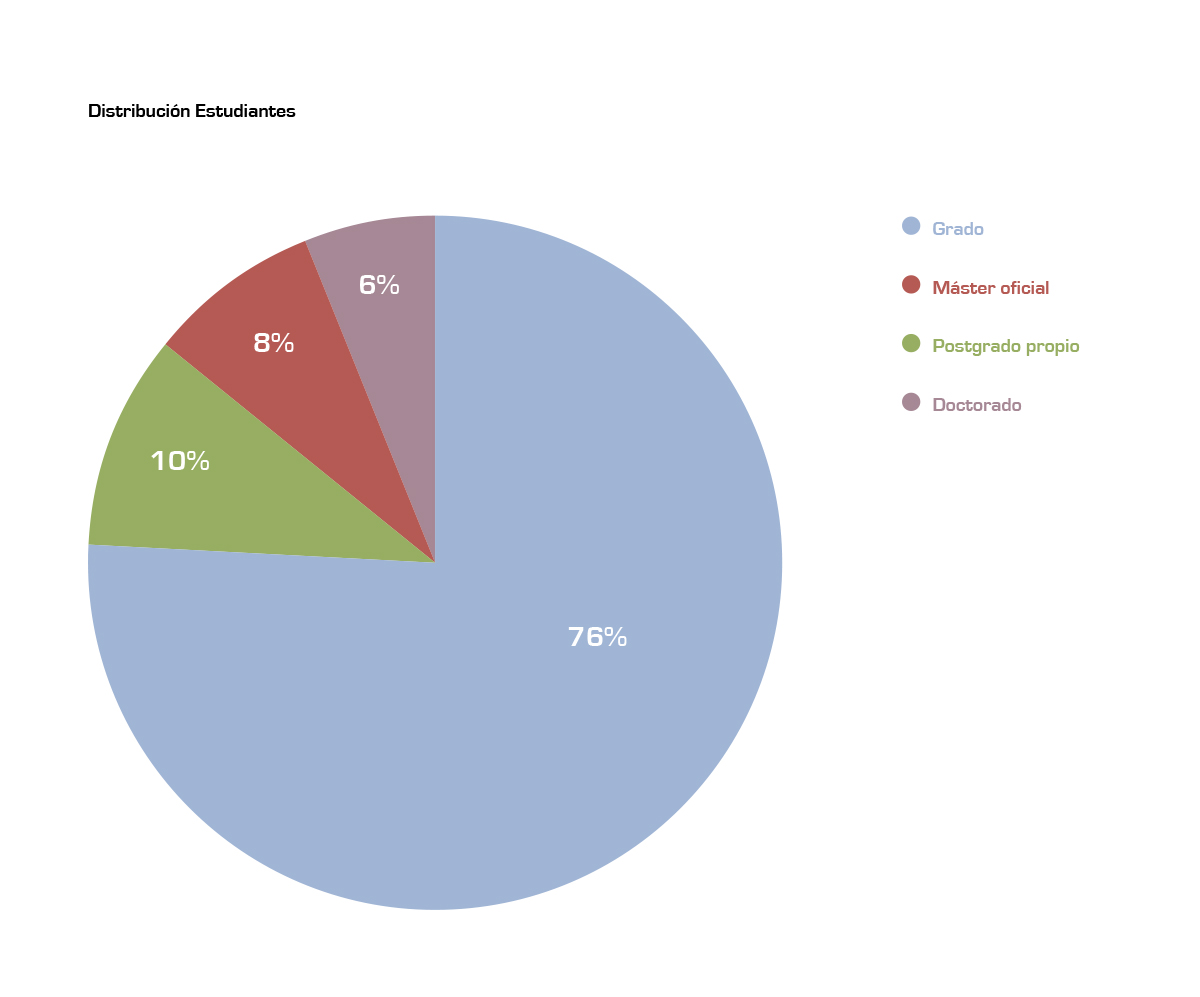 The UV is leader in internationalisation at an European level, taking the second position in Europe in the reception of Erasmus students.
You can access to the internationalisation map of the UV by following this link.
In order to support, the UV, in the context of the current severe economic crisis, a proposal from the Direction Committee and by agreement of the Government Committee, has increased its UV specific grants policy.
Out of a total of 2,641 students have been bestowed with grants for a total amount of € 2,464,669 in the 34 calls for UV specific grants.
Source: 2013 management report, submitted to the Senate session of the 22 May 2014.