La Nau fosters the presentation of Lluís Sirera's book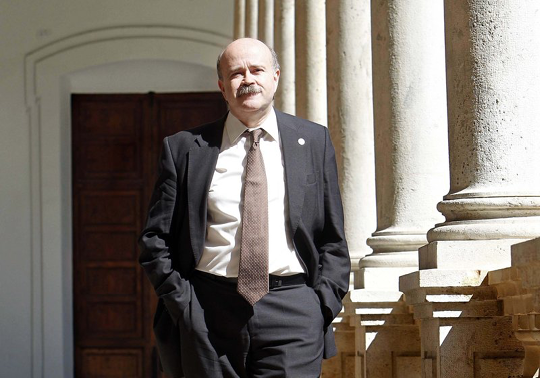 Today Monday 23 January, the Cultural Centre La Nau houses the presentation of the book "Escritos sobre teatro de Josep Lluís Sirera". The event, which is registered at the programming of the Theatre Club of the UV, will take place in Sala Matilde Salvador at 19:00.
"Escritos sobre teatro de Josep Lluís Sirera", edited by the Academia de las Artes Escénicas de España, is the number 4 of the collection of books of the Academy compiling specialised works and authors links to performing arts, as well as research projects and different contributions to conferences and seminars.
After the decline of the academic Josep Lluís Sirera, he dedicated to prepare a volume with a selection of articles and essays made by the author throughout several years of teaching activities and investigations in the field of theatre, with the only aim of offering to the unspecialised public a better approach to his work. This work intends to be an introduction to academic research made by Sierra.
The selection has been made by the academics Juan V. Martínez Luciano and Rodolf Sirera. Rosa Sanmartín, researcher and disciple of Sierra, has collaborated in the selection of texts and the prologue of the book. In the volume is compiled the contributions of Josep Lluís Sirera to some of the subjects he worked and covered several moments of the history of theatre.
The event will count with the participation of the vice-principal of Culture and Equality, Antonio Ariño; the vice-principal of the Academia de la Artes Escénicas de España, Rosángeles Valls. Juan Vicente Martínez Luciano, Rodolf Sirera and Rosa Sanmartín will also intervene.