Registration open for Col·lecció Martínez Guerricabeitia courses
Fundació General UV

October 4th, 2019
Universitat de València students.
The Col·lecció Martínez Guerricabeitia, University of Valencia General Foundation has opened the registration for the 2019-2020 training offer, with specific English courses for art historians, exhibition project planning, artistic mediation, preventive conservation applied to contemporary art and introduction to the art market.
A total of five courses that repeat editions: 'Inglés para historiadores del arte' (4th edition), imparted by the Professor Jorge Sebastián of the Department of Art History of the Universitat; 'Planificación de proyectos expositivos' (6th edition), imparted by Rubén Pacheco, technician in conservation and cultural heritage management, and curator; 'Mediación artística: acción social a través del arte' (5th edition), by the social educator and transmodal art therapy expert Elizabet Català; and the second editions of the training courses in 'Conservación preventiva aplicada a colecciones de arte contemporáneo', by the Doctor in Conservation and Restoration of Contemporary Art Heritage (UPV) and techician in conservation and contemporary art restauration Mayte Pastor Valls; and 'Introducción al mercado del arte', which is again directed by Amparela Benilliure, cultural consultor and agent.
The courses will start in November and will also take place in February and March. Registration will remain open until the start of each course, limited places. Register via online through the website http://fundaciouv.es/cursos/, also available with all the information regarding dates, times and prices. In case of doubt, the following e-mail has been enabled cmg.fguv@uv.es to solve any question. In addition, members of the Alumni UV collective and the university community have a discount on the registration.
These are 10 hour courses, with the exception of the 15 hour English course for art historians. At the end of each course, an assistance certificate will be given.
The courses will be held in the Universitat de València General Foundation building (Carrer d'Amadeu de Savoia, 4), except of artistic mediation, to be held in the Seminari classrooms of the Centre Cultural La Nau (Carrer de la Universitat, 2).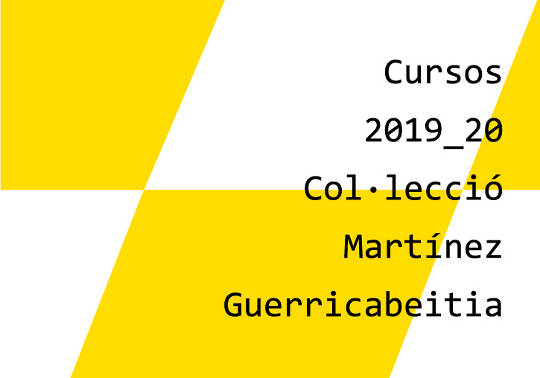 With the collaboration of the Santander Bank and Heineken España S.A.
More information: