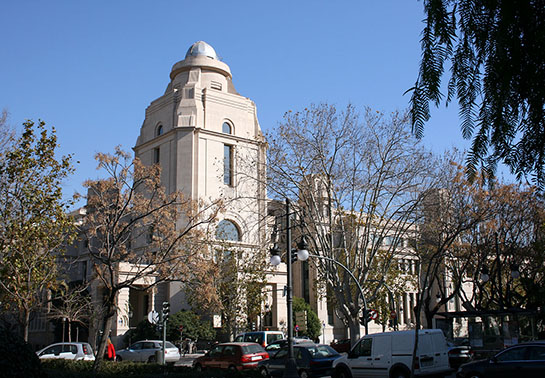 The Universitat de València received in 2017 a 42% funding for research projects in public Valencian universities, which falls within the National Plan of Scientific and Technical Research and Innovation 2017-2020. This translates in a 28% investment through this ministerial programme in twelve institutions.
With a total of 86 projects in 2017 and almost 8.5 million euros, the Universitat of València is lead on public funding, not only within the universities but also the Valencian entities. It is closely followed by the CSIC and the Polytechnic University of Valencia, with 57 projects and 6 million euros. The information is given by the Observatori de la Recerca del Institut d'Estudis Catalans (IEC) and it contemplates projects by entity, plans and programmes in research centres and Catalan-speaking universities.
According to this information, in 2017 public universities obtained a 76% of the projects of the R+D National Plan in the Valencian Country, with 285 reports. In addition, it also benefited from the 66% of financial aid given to Valencian projects in the first call of the long-term 2017-2020 plan.
The 2017-2020 National Plan, as well its correspondent in 2013-2016, is integrated by four programmes that are correlated with the mail goals set in the Spanish Strategy for Science, Technology and Innovation 2013-2020: boosting of talent and occupation, generation of knowledge and strengthening of the system, business leadership in R+D+I and R+D+I oriented towards the challenges of society.
The most frequent areas to receive funding are Biomedicine, Chemical Science and Technology, Industrial Production and Design, Agro-alimentation, Fundamental Biology, Biotechnology, Particle Physics and Computing Technologies.
In relation to this, the Universitat de Valencia has stood out in the disciplines of Biomedicine, Chemistry, Basic Biology, Space Research, Materials, Psychology, Agro-alimentation and Environment respectively.
2013-2016 Plan
If the balance of the first period of this plan is taken in to account, the Universitat de Valencia was also the institution which obtained the most projects and funding amongst the Valencian universities. There were 352 projects valued in more than 34 million euros; 36% of the funding was given to projects of the University and approximately 25% was given to more than 30 institutions of the Valencian Country.
"This is great news because it reflects the importance and relevance of the research that is carried out in the Universitat of València and it proves how it is the leading institution in research of the Valencian Country", comments Carlos Hermengildo, vice-rector of Research of the Universitat de València. "It is very significant", he continues, "that these projects are aimed at almost every field of study, accordingly to our generalist conception. Nevertheless, we are well aware of the work we have ahead of us if we want to continue improving research, innovation and transference, not only in this geographical area but in all levels", he concludes.