The University of Valencia will invest as doctors 'honoris causa' educator Ken Bain, biologist Antonio Lazcano, physiologist Jose Jalife and psychologist Robert A. Roe. This is what the Government's Council of the institution has decided in their session last Thursday July 24. Data on the investments will be concreted subsequently. Aids for elite athletes have also been approved.
La Nau dels Xiquets i les Xiquetes bets again for the initiative started in 2012 in support of responsible consumption. Hence, the public has been disposed with the t-shirts of the current edition, made under fair trade skills using as a raw material the organic cotton of 100%. The benefits of its sell will be destined the Global Campaign for Education
Verónica Cantó, secretary of the Valencian Language Academy (AVL), stated last Thursday, in the presentation dedicated to Valencian normative corpus, that 'our normative works have been carried out from a Valencian perspective, with convergence certainty with the rest of the linguistic sphere', and that the institution 'is willing to spread and make the normative corpus formed by the DNV and the 'Valencian Normative Grammar' available for society.
UV Events
Open the registration for workshops
The application period 2014-2015 is open.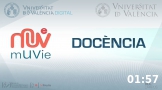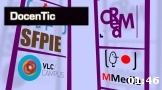 Autor: López, Isabel; Ivars, Antonia;
The main areas of action are: Training, specialisation and re-training of university students and professionals. Work placements in institutions and companies of the Valencian Community and other EU countries. Advice for job search or entrepreneurship. Dissemination of entrepreneurial culture. Support to innovation and transfer... [Read more]
Autor: Medina, Pascual; Entrevista al coordinador del Grup d'Innovació en Fisiologia Vascular (INDOFIS),Pascual Medina.